WATCH: Girlfriend Nina Dobrev and Her Dog Hilariously Interrupt Shaun White as He Talks About His Retirement Plans
Published 01/28/2022, 12:39 PM EST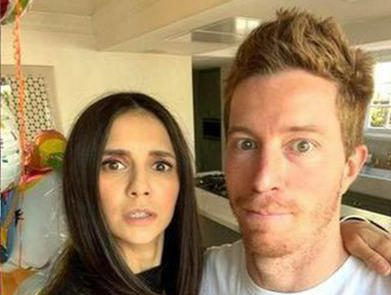 Power couple Nina Dobrev and Shaun White have been taking over headlines with their adorable moments since 2020. Even recently, as Shaun White gears up for his last Olympics at Beijing, Nina has been constantly by his side and fans can't wait to see the pair in Beijing next month.
The Vampire Diaries Fame, Nina, has also been training with the Winter Olympics legend for his medal quest. Shaun, being super interactive with his fans, was recently updating them about his retirement plans; however, Nina and her dog hilariously interrupted him.
ADVERTISEMENT
Article continues below this ad
Snuggles and cuddles with Nina Dobrev and Shaun White
35-year-old Shaun White clinched his fifth Olympic berth, to make a historic appearance at the Beijing Olympics 2022. Notably, White already has three Olympic medals under his belt and will certainly vie for the fourth in China next month.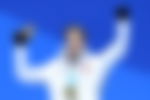 Sadly, this will be the last time the world will witness the heroics of the American snowboarding hero. Answering questions of fans about his retirement, Shaun took up some questions on his TikTok account. A fan asked him, "Is this your final Olympics run? Been watching you since I was a kid."
ADVERTISEMENT
Article continues below this ad
As Shaun recorded the video reply to the fan, sounds of cuddles and kisses took over the video. Instantly, Shaun then turned his camera and saw Nina Dobrev, who seemed to be spoiling her dog, Maverick, with an abundance of love. Following the interruption, Shaun turned the camera back to himself and continued, "Yeah it'll be my last Olympics."
ADVERTISEMENT
Article continues below this ad
Notably, Nina is also expected to be present at the Beijing Olympics with Shaun.
Nina Dobrev is a proud girlfdiend
As her boyfriend moves closer to making history, Nina Dobrev expressed her excitement for him. "I am really excited for him. Just to get into the Olympics at all is one of the hugest accomplishments, let alone to get in five times. I'm so excited. I'm so proud of him," Dobrev said.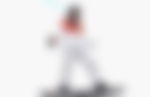 White has proved that determination is the tool to break every barrier in life. While he had his setbacks, Shaun kept his eyes set on the fifth Olympic berth and nailed it in his final chance.
As history awaits White, are you excited to see him perform at the Beijing Olympics 2022?