WATCH: "I Wanted More Today": Shaun White Breaks Down to Tears While Talking to Nina Dobrev and Family After Final Run at Beijing Winter Olympics 2022
Published 02/11/2022, 12:50 PM EST
Shaun White, the king of snowboarding, just ended his legendary career. It was an emotional and heroic day at the snowboarding arena of the halfpipe event, as the world witnessed the last run of White.
While White and his fans wanted him to end his career with a fourth Olympic gold, things did not work out for the champion. Shaun was super emotional post-event, and when he saw his family and loved ones, he lost all his emotional control.
ADVERTISEMENT
Article continues below this ad
Shaun White thanks his family in an emotional video call from Beijing
Shaun came to Beijing with one last dream, to end his sensational career with a fourth Olympic gold. White showcased a string fight today, securing the fourth position, as a shocking crash in the last and final run stopped him from moving into the top three.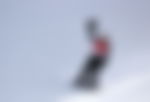 As he came down the slope, White started sobbing, as he knew it was over for him. In the post-match interview, White was thanking his fans and the sport for giving him the legendary career. Team USA then organized a video call for him with his friends and family back home. As soon as they appeared on screen, White broke down in tears.
Gathering himself, White said, "I wanted more today." 
ADVERTISEMENT
Article continues below this ad
It was simply heartbreaking to watch Shaun cry, but the emotions were understood, as White gave his whole life to the sport.
Shaun's career comes to an end, but his legacy lives on forever
For more than a decade, White has been dominating the sport. He has been the godfather of the sport, who has shown the world and fellow snowboarders how unbelievable things can be done on ice.
ADVERTISEMENT
Article continues below this ad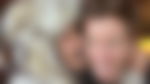 White went through life-threatening injuries, but he never took a step back and kept on working hard. He might have missed out on the last Olympic gold, but he already has everything any snowboarder can dream of. White is not ending his career without a medal, but with three shining Olympic golds from history, his legacy will remain untarnished.