"Get Dusted by Jamaica Again": Sha'Carri Richardson's Comeback Announcement Leaves Twitter in Splits
Published 08/27/2022, 8:15 AM EDT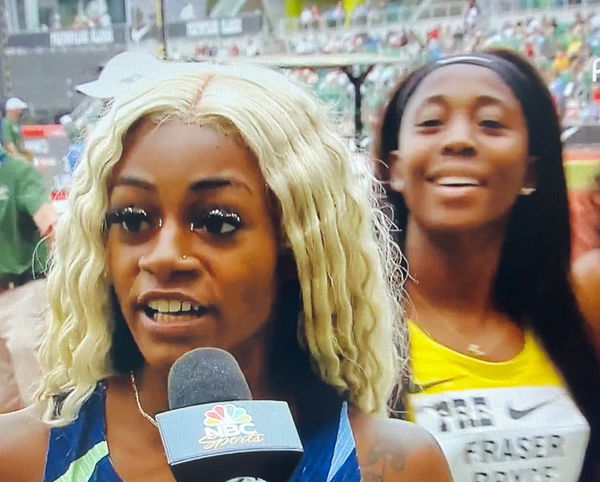 Sha'Carri Richardson has established herself as a victorious young sprinter in recent years. She exhibits remarkable talent and is successful in sprinting at the young age of 22. Richardson runs in the 100- and 200-meter races. She is among the top women sprinters in America, with a personal best of 10.72. However, even after giving her best, she has to face witty comments on Twitter about her rivalry with the Jamaican sprinter.
It has been a long time since the rivalry between American sprinter Richardson, and Jamaican sprinter Shelly-Ann Fraser-Pryce started.
ADVERTISEMENT
Article continues below this ad
People wisecracking on the tweet of Sha'Carri Richardson
Before the 2022's Diamond League Championships, the American sprinter shows a green signal regarding running on tracks again. She tweeted and wrote, "It's time to get back on the track."
However, while some people were seen praising her, some were passing witty comments about her rivalry.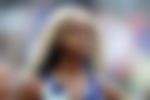 A Twitter user gave her a compliment with a weird twist.
Meanwhile, another user recalled her last run with Shelly-Ann Fraser-Pryce.
And get dusted by Jamaica again lmao

— Realquotes (@Realquoteforu) August 26, 2022
Another social media user had something to say.
The only records she breaking is first woman to show up at diamond league lookin like an onion bag

— Liam Sumun , QBC (@sumunliam) August 27, 2022
Another user drew a comparison.
Some fans had advice for her.
Good Bout time and stay off this app it's toxic.🤣🤣🤣

— Newtral Groundz (@NGroundz) August 26, 2022
Well do it then and get the hell off social media!!

— Lorenzo (@lzrich80) August 27, 2022
However, this was not the first time she faced negativity due to her clash with the Jamaican sprinter. Apart from the bad comments, some tweets motivated her to be successful in her next competitions.
Tweets defending Sha'Carri Richardson
The conflict between the two sprinters gave people to banter about something. While defending her from negative comments, one tweet caught lots of attention.
A user had a great message for the athlete.
You are my daughter's favorite! She's a new track athlete. She came within a hair's breadth of qualifying for state in the 110m hurdles last season as an eighth grader! Let's go get 'em! Hold that tiger 🐯

— Karen Layn (@km911black) August 26, 2022
Meanwhile, cheering her up, another user joined the comment section, "Yes! Can't wait to see you competing again. Yeah!!!."
Several others hyped her up the athlete.
Stay Ready!!! Keep from getting Ready!!! Already!!!!!!

— Termayne Acy (@BootsyBoozilla) August 26, 2022
ADVERTISEMENT
Article continues below this ad
Step: #1. What is you goal?
Step: #2. What plan in place do you need to get you there?
#3. Don't forget, the only one you are competing against is the clock, not against those focus on just racing.

— Writeze (@Writeze) August 26, 2022
After going through all the positive comments, it seems Sha'Carri Richardson has accomplished her dreams of becoming a track and field star. Furthermore, her achievements have earned the respect of many who defend her from negativity.
ADVERTISEMENT
Article continues below this ad
What do you think? Let us know your thoughts in the comments below.
WATCH THIS STORY- Worst News Ever- Simone Bilen White, ShaCarri Richardson And Other US Stars React To Supereme Courts Decision On Roe Vs Wade Case