PHOTOS: Nathan Chen Shares Beautiful Figure Skating Moments In Japan With His "Fav People" Including Alysa Liu, Vincent Zhou and Other Stars
Published 04/03/2022, 4:14 PM EDT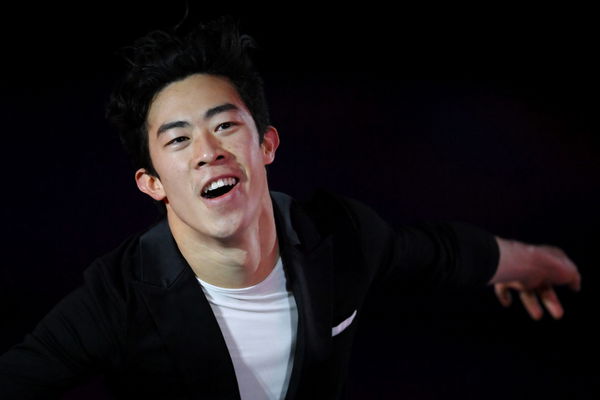 2022 Olympic champion Nathan Chen is the new figure skating king. Leaving all his competitors behind, Chen is one of the most decorated figure skaters. Chen is 3 time Olympic medalist, in addition to being the World Champion. With his Gold medal performance, Chen also made a new world record.
ADVERTISEMENT
Article continues below this ad
As a person, the 22-year-old is really goofy and quirky. He loves to hang out with his friends. Most often, he is spotted with his Team USA squad, practicing various tricks and jumps on the ice rink.
ADVERTISEMENT
Article continues below this ad
Currently, Chen is in Japan training with his teammates for a world tour. He took to his Instagram to share some shots from these sessions and also revealed some of his favorite people to hang out with.
Who are Nathan Chen's favorite people to hang out with?
Chen is in Osaka, Japan, along with many of his teammates. Here, they were spotted doing a shoot with all the other members of Stars on Ice, Japan. Chen shared some of these shots via his Instagram.
Notably, Star on Ice is the grandest tour for all figure skaters and ice dancers. This is the first time that Stars on Ice will feature foreign figure skaters since the pandemic. Chen and his teammates are in Osaka for the tour. They will be moving to Tokyo next week.
WATCH THIS STORY: Look Inside Maria Sharapova's Cozy Los Angeles Home
Decked in beautiful outfits, the elite group of figure skaters looked stunning. They seemed to be practicing a certain routine, which Chen hasn't revealed yet but only shared shots of.
 

View this post on Instagram

 
"Some of my fav ppl to spend a weekend with❤️," posted Chen. The first shot featured popular figure skater Vincent Zhou, along with Koshiro SHIMADA and Jean-Luc Baker. While Vincent and Baker as TEAM USA, Koshiro SHIMADA is from team Japan. Other shots featured Jeffrey Buttle, who is a Canadian figure skater, and American ice dancer Evan Bates.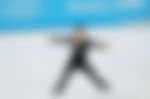 He also shared a photo of a formation where he mentioned the respective figure skaters and ice dancers present. These are Brandon Frazier, Alexa Scimeca Knierim, Alysa Liu, and Olympic medalist Madison Chock. Figure skaters, Satoko. M and Misato Komatsubara were also among the ones present in the shot.
ADVERTISEMENT
Article continues below this ad
The 2022 Stars on Ice Japan Tour
The top figure skaters of the world have all arrived in Japan to kick off the Stars on Ice tour. The tour started in Osaka and will move to Tokyo next. The figure skaters will perform a total of 3 shows in all.
 

View this post on Instagram

 
ADVERTISEMENT
Article continues below this ad
The tour is highly popular and has witnessed about 50,000 spectators when it takes place. The tour will feature many top figure skaters from other nations and Japan. Notably, almost all of these figure skaters are Olympic medalists.