WATCH: Shaun White and Tony Hawk Trying Out Skateboarding Tricks Together
Published 03/09/2022, 12:06 PM EST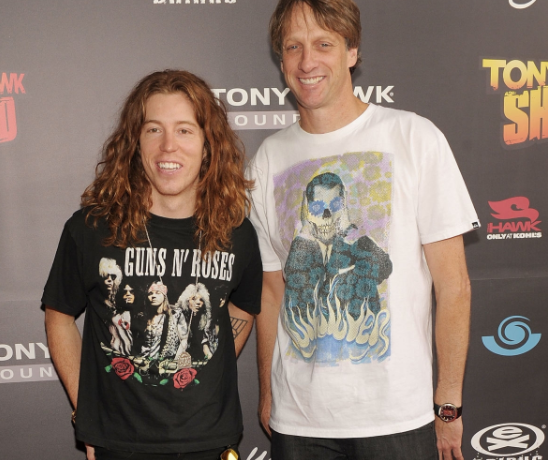 Shaun White and Tony Hawk have been friends for as long as one can remember. In fact, Tony has been one of the inspiring figures in Shaun's professional career. They used to hang out at the same skateboarding park and despite being champions in their respective sports, they never lost touch and further grew fond of each other over the years.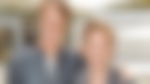 Before moving to professional snowboarding, the three-time Olympic champion, Shaun White, was an amazing skateboarder. He began his career in skateboarding under the mentorship of the legend, Tony Hawk, and has shared a lot of time with him on the ramp. And indeed, witnessing the two greats together on the ramp was always a sight for sore eyes.
ADVERTISEMENT
Article continues below this ad
Shaun White and Tony Hawk doing what they do best
In an interview with Bob Simon back in 2010, both American skateboarders performed some insane tricks in between the interview. For one of the tricks, they used Bob Simon as a prop and jumped over him as the correspondent sat on the edge of the ramp with closed eyes.
After the tricks, when asked about how he views the whole Shaun White phenomenon, Tony said "he deserves it; he is beyond being extremely talented; he is a fierce competitor. When things are under pressure, that's when he shines. There's plenty of talent in… snowboarding and skateboarding, but there aren't a lot of people who really have it when it most counts and he comes through when… all odds are against him."
Tony Hawk's role in Shaun White's life
ADVERTISEMENT
Article continues below this ad
Shaun bid farewell to snowboarding at the Beijing Winter Olympics 2022. The legend has dominated the sport for over 20 years and Tony has had a significant role throughout his incredible career, both as a friend and as a mentor. Even after his retirement, Tony was there to advise his long-time skateboarding pal on post-retirement life.
In fact, he's left the door open for the Olympic champion if he ever wishes to come back to skateboarding. Tony said, "If Shaun needs to get again into skateboarding, he is aware of the place to search out me."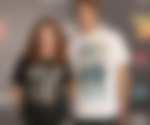 ADVERTISEMENT
Article continues below this ad
A friendship that began as the result of having a common interest in skateboarding continues to bloom, even after all these years. They both went their separate ways and achieved so much, but their bond remained intact as they turned into the greatest sportspersons of all time. Given Shaun has now retired from the game, do you think we will get to see the two once again on the ramp together, for old times' sake?
WATCH THIS STORY- Who is the richest Winter Olympian? Shaun White, Lindsey Vonn, Mikaela Shiffrin, and Others Net Worth Comparison
Edited By: Melroy Fernandes