"We B*tted Heads.."- Lindsey Vonn Once Opened Up on Clash of Opinions With Ex Tiger Woods
Published 06/22/2022, 10:45 AM EDT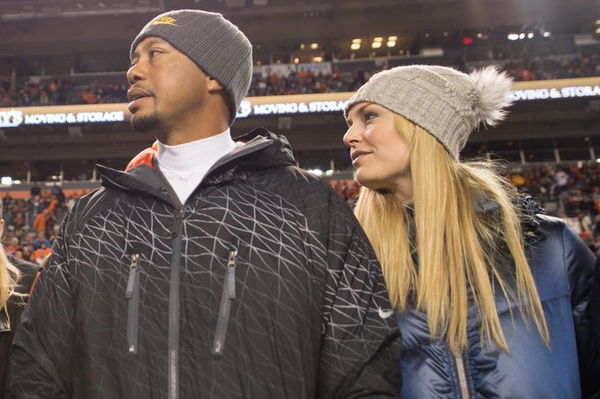 Skiing legend Lindsey Vonn is one of those sports celebrities who is always the center of attention. It's been some time since the Olympic champion retired from the sport. However, over time, her stardom has just gotten bigger and bigger. Though in handling public appearance, she and her ex-boyfriend Tiger Woods seem to be on completely different boats.
With a good deal of fitness and fashion brands lurking behind her, Lindsey Vonn is now a global celebrity. Furthermore, her foundation has been working tirelessly to provide young girls with opportunities to accomplish their dreams. However, more than a public figure, she is an inspiration and a role model for millions of people.
ADVERTISEMENT
Article continues below this ad
Lindsey Vonn and Tiger Woods view public appearances differently
Undoubtedly, both of them were two complex individuals. Hence, when they had to deal with public appearances, their approach was also different from each other. According to Lindsey, "He (Tiger Woods) just kind of always been of the mindset that it's very separate and I am more open and I think we butted heads a little bit in that regard but you know everyone handles it differently."
While Lindsey and Tiger had so much in common, this was something that they struggled with.
Being the legend in their respective sports, they could never have escaped the constant limelight. However, sometimes all you need is privacy, which was something their relationship never really got.
ADVERTISEMENT
Article continues below this ad
Lindsey has no regrets
Looking back at her relationship with golf legend Tiger Woods, Lindsey seems to have no regrets. As a matter of fact, in her recent interview, she even said, "We are friends." The couple dated for three years before they finally decided to walk on their separate paths in 2015. However, as per Lindsey, they are still on talking terms and wish great things for each other.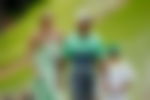 After splitting up with Tiger, Lindsey dated NHL star P. K. Subban, and the two got engaged. Though at the end of 2020, the couple called it off.
ADVERTISEMENT
Article continues below this ad