'Word 'Legend' Barely Does… Justice': Mikaela Shiffrin Fans React as She Clinches Historical Win Just a Month After Olympic Heartbreaks
Published 03/17/2022, 8:22 AM EDT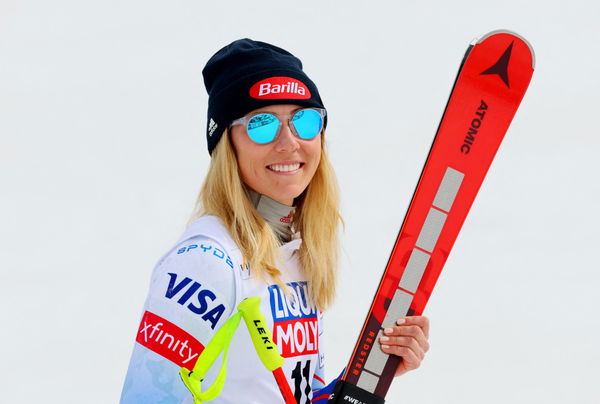 Mikaela Shiffrin did not have the best start to the year. Despite being the clear favorite to win at the Beijing Winter Olympics, she failed to medal in any event.
ADVERTISEMENT
Article continues below this ad
Moreover, she also crashed out in three out of five of her individual events. Thus, this was the first Winter Olympics for Mikaela where she did not win any medal at all. Then, it came time to return to the Alpine Ski World Cup, where Mikaela Shiffrin took back command.
Shiffrin has performed phenomenally well in the World Cup races. Consequently, she just won the overall World Cup title globe, and her fans simply could not be happier.
ADVERTISEMENT
Article continues below this ad
Fans are overjoyed to Mikaela Shiffrin winning her fourth World Cup title
Mikaela Shiffrin secured second place at the women's super-G event in Meribel, France. She had been on the top of the overall World Cup standings so far, with only Slovakian rival Petra Vlhova close by.
Then, with her second-place victory at today's event, she clinched the overall World Cup title. In fact, this is her fourth overall victory globe, and she has tied American skier Lindsey Vonn in World Cup globes.
Fans are truly happy to see Mikaela taste such exemplary success just weeks after her disastrous Winter Olympics. "The word 'legend' barely does Mikaela Shiffrin justice," a fan wrote on Twitter.

"My girl is back!!!" another fan wrote, referring to how Shiffrin came fighting back after a disappointing Olympics performance.
It is no secret that naysayers had been ripping into Mikaela for her disasters in Beijing. However, she always had fans backing her up and believing in her, and lo and behold, their faith has been rewarded. "What else does she have to prove?" a fan asked on Twitter, following it up with a goat emoji to call Mikaela the 'Greatest of All Time'.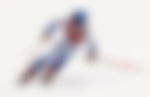 Furthermore, another fan referred to Mikaela's Olympics performance, stating that it is quite a "great result" after Beijing. "Form is temporary but class and talent are permanent," they wrote.
Great result after the Olympic trials, goes to show form is temporary but class and talent are permanent

— Stuart Hall (@hungerknock) March 17, 2022
This is Mikaela's fourth World Cup title
Fans from all over the world are proud of Mikaela Shiffrin for clinching this historic victory. After all, Mikaela displayed the heart of a champion and put her money where her mouth is.
She had time and again stated how she would continue to fight and not be deterred by her Olympics losses. In that vein, Mikaela truly has walked the walk, and in doing so, lifted her fourth Alpine Ski World Cup overall title.
"WE ARE PROUD OF YOU!!" wrote a fan club account dedicated to Mikaela on Twitter.
Another fan pointed out how despite her stellar successes, Mikaela is still just twenty-seven years of age! "4th overall cup win at 27? Quite outstanding this one," they wrote about Shiffrin.

Reacting to the U.S. Ski and Snowboarding Team's congratulatory post for Mikaela, a fan wrote how Shiffrin "is really, like really, good at what she does. All of it".
ADVERTISEMENT
Article continues below this ad
Clearly, fans from all over the world (including us) are overjoyed at seeing Mikaela take back the fight to her naysayers and prove them wrong. It seems as if just yesterday there were innumerable voices counting her out for good, asking her to retire.
ADVERTISEMENT
Article continues below this ad
Now, Mikaela certainly has the last laugh, and so do her supporters, as she lifted the beautiful overall globe title for the fourth time.
WATCH THIS STORY: Who is the Richest Winter Olympian? Shaun White, Lindsey Vonn, Mikaela Shiffrin, and Others' Net Worth Comparison