Did Miley Cyrus Date Shaun White After Breaking Up With Arnold Schwarzenegger's Son?
Published 06/11/2022, 10:45 AM EDT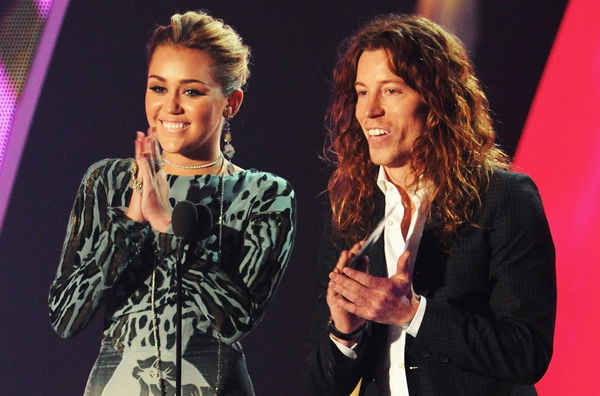 The relationship Nina Dobrev and Shaun White have is beautiful. The two lovebirds enjoy each other's company more than anything else. They have been together for two years and are continuing to strengthen their bond. After White's recent retirement, he's preparing for his life ahead with Nina Dobrev.
ADVERTISEMENT
Article continues below this ad
But there was once a time when Nina wasn't even in the picture. The great Shaun White was linked to being with someone from a different yet similar background to Dobrev.
ADVERTISEMENT
Article continues below this ad
Shaun White linked with Miley Cyrus
Born to country singer Billy Ray Cyrus and his wife, Tish, Miley hails from Nashville. Her role in 'Hannah Montana,' catapulted Cyrus into stardom. The actress-singer or 'songstress' is a close friend of Shaun's. They are so close that Miley even convinced White to get a tattoo inspired by Wayne Coyne on his arm. But, rumor had it, there was more to their friendship.
In April 2015, Miley and Patrick Schwarzenegger called it quits on their relationship after dating for 5 months. In the same month, reports suggested Miley was quick to move on as she was seen hanging out with iconic snowboarder Shaun White. According to OKMagazine, a source told them they saw the duo having breakfast together at Sweet Salt in Toluca Lake.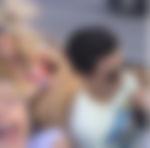 They also took a ride through Los Angeles with their friends, where Miley "kept putting her head on Shaun's arm while he was driving." The source said they thought Miley and Shaun were a couple. Even though Shaun was in a relationship with Sarah Barthel back then, eyewitnesses said they saw 'real chemistry' between them.
Shaun continued to date Sarah until 2019, and Cyrus had her share of relationships. While there was no confirmation about the relationship, the two have remained good friends. They are so close that Miley even borrowed Shaun's Olympic gold medal to pose with it.
The 'Embarrassing' tattoo
Since we already mentioned the tattoo, it only makes sense to talk about it properly. Back in 2016, Shaun revealed the story behind his new tattoo. According to the medalist, Miley convinced him to get a tattoo of Wayne Coyne (singer) inside a bubble on his right forearm.
ADVERTISEMENT
Article continues below this ad
This is not the only time Shaun got inked on a friend's advice. A ring that he purchased from a Native American store in Colorado inspired him. His friend persuaded him to get it inked. And Shaun got the symbol of clouds and thunder tattooed on him.
ADVERTISEMENT
Article continues below this ad
However, Shaun and Miley's relationship talks turned out to be mere rumors and nothing more.