"Great Inspiration"- Shaun White Shares Heart-Touching Letter From Young Snowboarding Instructor Inspired by Him
Published 04/29/2022, 8:45 AM EDT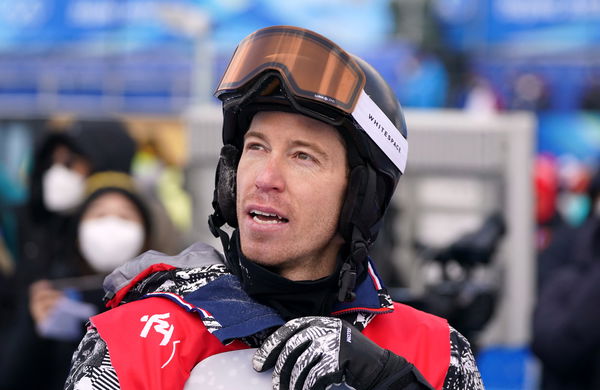 Shaun White is single-handedly the most decorated snowboarder in the world. With 3 Olympic Golds and a record number of X Games, White has changed the game of snowboarding. He was just 19 years old when he won his first Olympic Gold. Fast forward to 2022, Shaun participated in his 5th and last Olympic Games and retired.
With his tricks and flips, Shaun inspired an entire generation of snowboarders on his own. Many young snowboarders look up to White as their icon and legend.
ADVERTISEMENT
Article continues below this ad
The athlete has recently shared an emotional note from a fan, on his Instagram. The young snowboarder was lucky enough to meet Shaun and handed him a heartwarming letter.
Shaun White shares a heartwarming thank you note from a fan
When days are tough for athletes, it's the fans who keep them going. They motivate and encourage their favorite athletes to give their best. The athletes too, in turn, inspire so many youngsters who take up different sports.
Shaun White also inspired one such young snowboarder, who went on to become a snowboarding teacher. The fan, Calder Wencek is a teacher at the Yawgoo Ski Valley on Rhode Island. He was lucky to meet White there and handed him a thank-you note which expressed how White played an important role in his life.
"I guess this is mostly a thank-you note for being such a great inspiration to my younger and current self, and for being one if, if not the main reason I started snowboarding 13 years ago," read the note.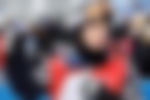 He revealed that White has always been an icon for him and was one of the main reasons he took up snowboarding.
"I've since grown to love it so much, I've been an instructor here in RI at Yawgoe Ski Valley for the past 7 years." Calder has taught hundreds of kids to snowboard under him. He was overjoyed to meet Shaun and congratulated him on his phenomenal career.
White shares some breakup advice
Shaun White has his own TikTok channel where he often interacts with fans. It was here that he shared some helpful advice for a fan who asked for some breakup advice.
ADVERTISEMENT
Article continues below this ad
Watch This Story: Shaun White and Nina Dobrev Take Over Spotlight At Coachella With Their Appereance 
"It's not about finding the right person, it's about being the right person, which means focus on yourself, and the rest will fall into place."
ADVERTISEMENT
Article continues below this ad
Definitely a precious piece of advice from the snowboarding legend. Meanwhile, Shaun has been dating actor Nina Dobrev for quite some time now and the two are inseparable.
Edited By: Deepakshi Chaudhary