How Tall Is Us Olympic Gold Medalist Chloe Kim? Does Height Matter in Snowboarding?
Published 05/02/2022, 9:15 AM EDT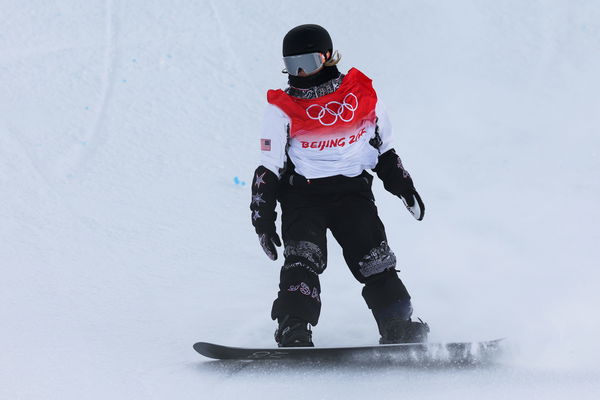 Snow queen Chloe Kim has already made her name in snowboarding at the age of 22. The athlete goes out on the halfpipe to have fun and comes back with a gold medal. Kim loves doing what she does and makes sure she enjoys the experience while doing so, too.
ADVERTISEMENT
Article continues below this ad
Trained by her father, Chloe Kim took up snowboarding when she was four years old. With cut-up yoga mats strapped to her knees, Kim soon got the hang of it and went on regular snowboarding adventures with her father. Her father also spotted her talent in the sport and soon dedicated his time and energy to Chloe.
Chloe first participated in the 2018 Pyeong-Chang Olympics. There she earned her first Olympic Gold. In 2022, she defended her Gold at the Beijing Winter Olympics, putting an unbeatable score on her first run itself.
ADVERTISEMENT
Article continues below this ad
What is Chloe Kim's height?
Chloe Kim was born in the year 2000 and is currently 22 years old. She was 17 years old when she won her first Gold medal, and 21 when she earned her 2nd. Kim actually qualified for the 2014 Olympics as well, but she was too young to take part.
Chloe has a height of 160.0 cm, which is 5 feet, 2 inches. According to a study, the average height of snowboarders is between 165.7 cm and 183.4 cm. Height is an important factor in the sport because it helps determine the size of the snowboard. Both the snowboarder's height and weight are taken into account while finding the perfect snowboard.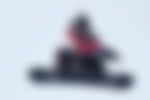 A rider with the height of Chloe Kim, which is 5 feet, 2 inches, should typically go for a snowboard of 135–145cm. The height of a snowboarder does not actually prevent them from performing or doing any tricks. Kim is proof of this, as after performing tricks that no other female snowboarder attempts.
In fact, Olympic champion Ayumu Hirano's height is 5 feet, 2 inches, the same as Kim. However, that does not stop him from performing his famous triple corks and thus landing him an Olympic victory. On the other hand, 3-time Olympic champion Shaun White is significantly taller with a height of 5 feet, 8 inches.
Some tall snowboarders in the world
ADVERTISEMENT
Article continues below this ad
Belgian snowboarder Sebbe de Buck is one of the tallest riders in the world, with a height of 6 feet, 3 inches. De Buck competed in the 2018 Winter Olympics, where Shaun White emerged as the champion.
American snowboarder Scotty Lago is also quite tall, measuring up to 6 feet, 1 inch. He is the 2010 bronze medalist at the Winter Olympics.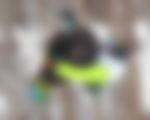 Other significant names in this list are Chas Guldemond, Andreas Wiig, Mason Aguirre, and Simon Chamberlin, all of these athletes are above 6 feet and fall among the tallest snowboarders in the world.
ADVERTISEMENT
Article continues below this ad
Watch This Story: Did Lamont Marcell Break Usain Bolt's Record? Here's A Speed Comparision Between The GOAT And The Current Olympic Champion