What Is Triple Cork? Life-Threatening Snowboarding Trick That Led Shaun White to the Hospital
Published 05/22/2022, 12:23 PM EDT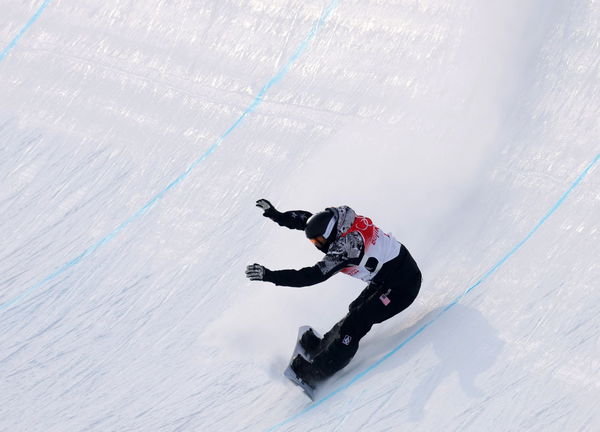 Repeating the same flips and tricks at the meets lowers the chances of winning the event. It is because snowboarding demands progression after each meet. Therefore, performing new tricks become the crux of all the meets. Inability to meet the requirements could deprive one of the medals. Nobody knows this more than Shaun White.
Hence, the snowboarder has been able to mix up his bags of tricks to win three gold in the halfpipe event at the Winter Olympics. However, the Beijing Winter Games was his last Olympic meet as White announced his retirement from competitive snowboarding following the Games.
ADVERTISEMENT
Article continues below this ad
Why Shaun White does not perform the triple cork?
But White could not land a medal at his final Olympic Games and secured the fourth position in the event. Ayumu Hirano bagged the gold after landing a triple cork 1440 in the halfpipe at the meet. It makes him the first snowboarder to pull off the trick in the event at an Olympic meet.
However, the triple cork is tricky, and the drawbacks of the halfpipe course make the trick especially difficult to perform.
Shaun experienced the difficulty associated with the trick firsthand when he crashed while attempting the trick in 2013. The athlete sustained some injuries, due to which he was admitted to the hospital. The hard crash was recorded on camera, and the clip was featured in his 2014 documentary, Russia Calling.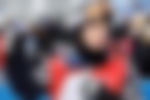 The clip shows the three-time Olympic medalist somersaulting several times mid-air. Finally, he tumbled down the halfpipe wall where he lay motionless. Speaking about the incident, White said, "I think I was two and a half flips and realized I wasn't in a good position. I opened up and caught the top of the wall." Although the GOAT successfully landed a triple cork in an airbag, he never managed to pull one during an event. Moreover, White made another unsuccessful attempt, nearly fracturing his pelvis.
Perhaps, it was this reason that made the most decorated snowboarder rethink his stance on the trick. Moreover, Shaun never tried to attempt this trick again at any meets.
ADVERTISEMENT
Article continues below this ad
What makes the triple cork so hard?
The trick is hard to land because it involves the snowboarder flipping thrice while rotating diagonally. The term "triple" reflects the number of off-axis flips. However, a number commonly follows the trick. This number indicates the degrees at which the athlete rotated mid-air.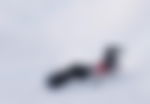 WATCH THIS STORY- Shaun White Shows Off Snowboarding Skills Post Retirement
ADVERTISEMENT
Article continues below this ad
Moreover, the halfpipe event makes the trick even more difficult to land. As the forces of geometry and gravity work together, there is only so much room to land a few tricks. However, in big air and slopestyle events, the scenario changes as the rider continuously moves downhill. Therefore, tricks performed effortlessly in these events are still strenuous to pull off in the halfpipe.
Edited By: Deepakshi Chaudhary