Will Smith's "Do What Feels Right to You" Advice Saved Shaun White From the Wrath of Nina Dobrev Fans
Published 05/23/2022, 8:45 AM EDT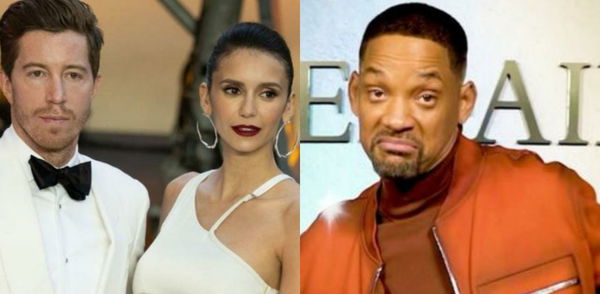 The pandemic brought a hiatus to our daily lives. While some people thought it was a much-needed break, others got fed up with sitting continuously at home, not doing much. Social media came forth to prove as the 'savior' in such trying times. Earlier this year, Shaun White opened up on his experience with social media during the pandemic.
While in conversation, the snowboarder also divulged a golden piece of advice that was given to him by Hollywood star Will Smith.
ADVERTISEMENT
Article continues below this ad
Will Smith's advice to Shaun White
The 21st century saw the dawn of social media. The introduction of social media sites like Facebook, Twitter, and Reddit meant the digital revolution was well underway. However, it comes with its setbacks, as online negativity often affects one's mindset. And Shaun was no stranger to it.
During an interview, White revealed the advice Will gave to him over dinner. The two stars discussed the various pros and cons of spending less time on social media and not paying heed to what the online trolls have to say to them. As it turns out, Smith's advice worked like a charm for Shaun. White said, "I remember reading the comments when I was younger and then — not to name-drop — but I was at dinner with Will Smith and a bunch of people. And we were talking about social media."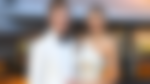 Shaun added, "he was just like, "Here are the rules: Do what feels right to you. Be real. Be open. And do not read the comments. Never read the comments." After that, I was like, "Okay." So I just stopped." While Shaun has 2.2million followers on Instagram, his girlfriend and actress Nina Dobrev has a staggering 25.5million followers. And as Shaun puts it, "In her world, it's so wild!" Naturally, not all of them will have nice things to say about the couple.
Smith's advice came when everyone was starting to jump back to how their lives were before the pandemic. And Shaun was a part of this crowd too, but after speaking with Will, Shaun learned the lesson of stillness in life.
ADVERTISEMENT
Article continues below this ad
White's surprise anniversary date for Nina amid Lockdown
Shaun and Nina have been together for quite a while now. The couple celebrated their first anniversary during the lockdown, and White went above and beyond to make it special. He wanted to recreate their first date, but everything was closed. Shaun managed to 'sweet talk' the restaurant's owner to open up the place for them. The snowboarder said it was fun to have a place all to themselves.
ADVERTISEMENT
Article continues below this ad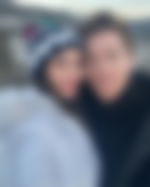 The couple made their relationship official in May 2020, and ever since, fans cannot get over how cute the couple looks together. Shaun and Nina often take to social media to express their love for each other. They certainly are one of the most favorite power couples on social media.
Edited By: Simar Singh Wadhwa