"I Demand to See the Birth Certificate": Megan Rapinoe Left in Disbelief of Her Own Age
Published 07/11/2022, 3:31 PM EDT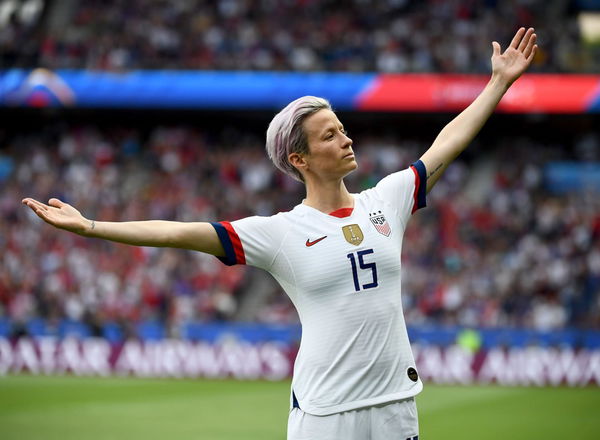 Every year people celebrate their birthdays with much zeal. However, each birthday also adds a number to their age. Therefore, the intensity of these celebrations can wane as years go by. But that is not the case with soccer star Megan Rapinoe.
The American legend recently celebrated her birthday. Notably, the athlete is in awe of her own age following the occasion.
ADVERTISEMENT
Article continues below this ad
Megan Rapinoe shares a humorous story on her social media account
Rapinoe recently shared a story on her Instagram profile to express her disbelief at her own age. The USWNT star celebrated her 37th birthday on July 5th, but she is having a hard time accepting it.
She shared the story with her fans a few days after her birthday. The story features a picture of her shooting a ball. Rapinoe also added a hilarious caption along with it that captured her emotion well.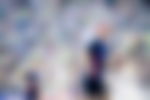 It reads, "She isn't 37. I demand to see the birth certificate. Right meow."
It just shows that the soccer player is young at heart. Besides, 37 cannot be considered old by any means. However, the most amusing part is that the athlete asked for her birth certificate to validate her age.
Rapinoe received a prestigious award shortly after her birthday
Recently, Rapinoe was the recipient of a prestigious award. It was none other than the Presidential Medal of Freedom, the country's highest civilian honor. She arrived at the White House to receive the award two days after she celebrated her birthday.
ADVERTISEMENT
Article continues below this ad
It has to be on the list of her top 5 birthday gifts of all time, if not all the way up there. Another sports person joined the athlete for the award ceremony. The athlete in question is decorated gymnast Simone Biles.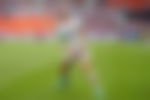 The two were among the 17 personalities to receive the honor this year. However, they represent a tiny portion of all female athletes to receive it. To date, only six female sports personalities have received the award.
ADVERTISEMENT
Article continues below this ad
WATCH THIS STORY- Simone Biles And Megan Rapinoe Squashed Between Joe Biden-Donald Trump
Following the event, Rapinoe flew to Mexico to meet with her team to celebrate the occasion.
Edited By: Melroy Fernandes