"Something That I Quit a Long Time Ago"- USWNT Star Megan Rapinoe Calls Social Media a 'Horror Show'
Published 06/01/2022, 8:45 AM EDT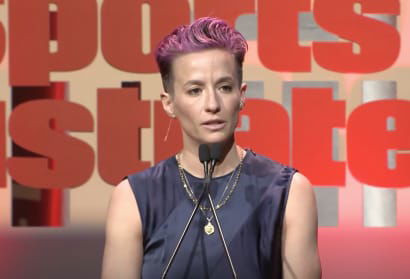 Social media platforms have paved the way for numerous reforms in recent years. It has been observed time and again that these platforms can operate toward the betterment of society. But there is a dark side to it, like most things, and it has been a menace to many. However, Megan Rapinoe has found just the solution to tackle this problem.
ADVERTISEMENT
Article continues below this ad
The most frustrating part of social media platforms is their comment section. Although some comments are inspiring, and people can draw from these to motivate themselves, most are targeted toward infuriating and demoralizing others.
ADVERTISEMENT
Article continues below this ad
However, there are ways to block negativity from pouring into one's life. And Rapinoe might have just the perfect remedy for the problem.
Megan Rapinoe deliberately overlooks the comment section
Speaking about the issue during a recent interview, Megan revealed that she no longer visits the comment section of her social media posts.
"That's something that I quit a long time ago," Rapinoe said.
Although the exact reason behind her skipping through the comments is not yet clear, some of them can get pretty mean. Therefore, the USWNT superstar no longer engages herself with the commentators on social media. Moreover, she does not even bother reading through the comments.
Reflecting on it, she said, "That's a horror show."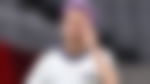 In the past, Rapinoe has been vocal about various issues and has stood by them over the years. It includes being an avid supporter of transgender athletes and their rights to compete in sporting events.
Moreover, she strongly opposed discrimination based on racial grounds. She most famously took a knee along with her teammates at the Tokyo Olympics as a protest against racism.
She also actively supports other social and political causes. Naturally, it has attracted the attention of an array of different people and groups. These people leave their thoughts on the issue through comments on social media posts. But not all of them have just positive things to say.
ADVERTISEMENT
Article continues below this ad
Rapinoe's remedy to mean comment on social media
She has had to endure some very mean comments on the internet over the years. However, it seems that Megan has learned from them. So now she has concluded, "not to look at the comments."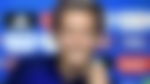 ADVERTISEMENT
Article continues below this ad

WATCH THIS STORY- USWNT Star Tobin Heath Whacks in a Dramatic Last-Minute Goal to Save Arsenal Against Manchester City
Many of these people commenting on her posts are of opposing views, and some do not hold back giving a piece of their mind. For this reason, the soccer player has stopped going through the comment section of her posts.
Edited By: Simar Singh Wadhwa