"You Toothless, Inbred, Back-Woods Degenerate": Megan Rapinoe Lost Her Temper on Brother after Receiving Criticism in Her Game
Published 08/17/2022, 11:00 AM EDT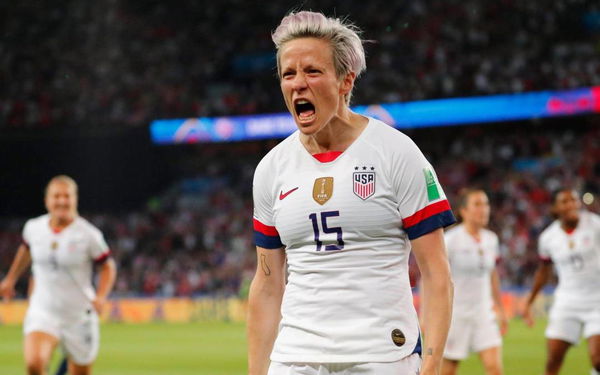 A known name in the world of soccer, Megan Rapinoe, is an American sporting legend. Her soccer skills remain unmatched. One of the most reputed women players of all time, she plays as a winger. She is the captain of the United States national team and OL Reign of the National Women's Soccer League (NWSL).

She is known for her outspoken and strong personality. Megan not only marks a fiery presence on the field but also in real life. A person of no-nonsense, she holds the courage to shut down unjustified narratives.
The boisterous Side of Megan Rapinoe
ADVERTISEMENT
Article continues below this ad
In her memoir, "One Life," Megan narrates a verbal exchange with her brother. Explaining the incident, she said that during a tournament in San Diego, her eldest brother, Michael, criticized her and her twin sister for losing the game. Explaining her then feeling, she quotes, "Was already mad with myself for blowing the game."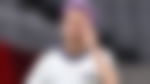 Losing the nearly won game, Michael could not help but comment, "I can't believe you lost!" Already disappointed with her performance, Megan harshly reverted, saying, "You think you could do better, you toothless, inbred, back-woods degenerate?"
Recalling the incident, Rapinoe tells how everybody stopped talking and stared at her because she was not just yelling but being vicious.
The journey to being a strong-minded individual
ADVERTISEMENT
Article continues below this ad
Growing up was not easy for Rapinoe. She best describes herself as an occasionally temperamental and boisterous child. Being the youngest child, she credits her older sibling for helping her grow into a better human being. Her family played a crucial role in shaping her personality.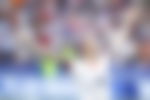 Both on and off the field, Megan registers her presence. Growing up in a big household, she realized that "you had to raise your voice, or no one would hear you." Standing true to her belief system, Megan is always seen raising her voice for justice. Be it her on-field display of solidary or call for equal pay. She makes sure her voice is heard.
ADVERTISEMENT
Article continues below this ad
Watch This Story: Simone Biles and Megan Rapinoe squashed between Joe Biden-Donald Trump.
Megan's outspoken personality often brings in much-uncalled trouble and backlash, but her dedication and passion on the field make her a towering soccer player. One may love or hate her, but ignoring her is certainly not an option.
Edited By: Vibhanshu Kumar