"Holy Smokes! Kelly Slater": Tom Hanks Couldn't Control Himself When 11x Champ Legend Himself Checked Up on His Surfing Status in 2020
Published 12/01/2022, 6:30 PM EST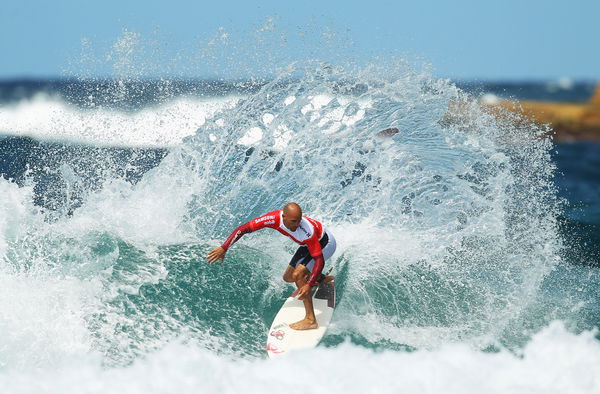 Kelly Slater has given countless surprising moments to his fans. The 11-time champion has a fanbase all over the world. Anyone who knows surfing would be a fan of Slater. It is a dream of every surfer to get feedback from the GOAT. However, this dream came true for the Oscar winner Tom Hanks.
Back in 2020, in an interview with Graham Bensinger, Tom Hanks got to know that Slater noticed his surfing skills. Tom got very excited after getting to know Kelly's question. 
ADVERTISEMENT
Article continues below this ad
Tom Hanks jumped out of his seat after listening to Kelly Slater
Graham played a video of Slater asking Tom about his surfing skills. Kelly further asked Tom about the news of buying a house for surfing with Brian Grazer. Kelly asked, "I am wondering what is your surfing level these days?"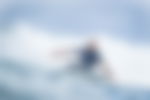 Tom Hanks couldn't believe that Kelly knew about him and his surfing skills. Hanks shouted, "Holy Smoke! Living legend Kelly Slater! Oh my God!" The fact that Kelly slater observed him was the biggest compliment to him. 
Tom compared the surfing legend with his childhood inspiration, Joe DiMaggio. "It is like Joe DiMaggio is asking you a question about playing three flies up," he said. The veteran actor jumped out of his chair and revealed a giant scar on his left calf that he got from surfing with Brian Grazer. "My calf muscle has always been too short after that incident," he added.
Tom revealed his surfing skills
Tom Hanks further revealed that he used to be a longboard surfer, but now he just serves on paddle boards. He further talked about how he wasn't a very active surfer back then. Tom said, "I haven't served in waves for a long time now". 
ADVERTISEMENT
Article continues below this ad
Getting back to the question about buying the house, Tom revealed that Brian had already bought the house and was not a new deal. However, it was the first learning place for Tom to surf. The American dad also boasted that the house became small as he brushed up his skills. 
WATCH THIS STORY: Arnold V/S Sylvester; Who Owns Bigger Cars
ADVERTISEMENT
Article continues below this ad
Even after answering, Tom Hanks could not comprehend that the 11xchampion noticed him. This became Tom's highlight of that day. "You just made my day" he screamed.
Edited By: Vineet Nandwana