Scariest Surfing Incident in History Had a Mother Watching Her Son Get Attacked by Great White Shark on Live TV
Published 11/29/2022, 7:45 PM EST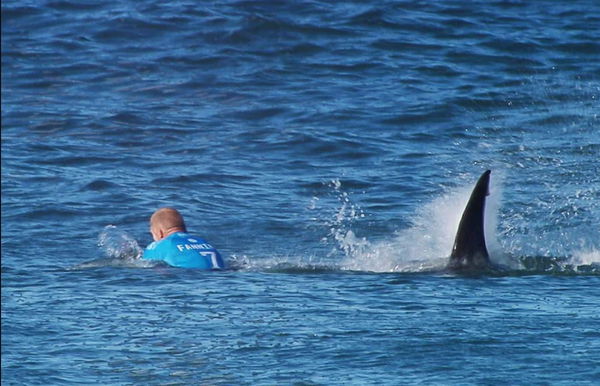 Australian surfing legend Mick Fanning once survived a shark attack in 2015. The surfboarder is renowned for having won World Surf League Tour in 2007, 2009, and 2013. While competing in the J-Bay Open finals in Jeffreys Bay, the surfer encountered a shark in the midst of the ocean and was sent running, or rather swimming, for his life. 
In a 2018 interview with 60 Minutes Australia, Mick and his mother opened up about their experience of the horrific incident. 
ADVERTISEMENT
Article continues below this ad
The surfing legend's mother was shaken to the core
On July 19, 2015, Fanning was in the middle of Jeffreys Bay, South Africa, when he was attacked by a great white shark. The entire incident was captured on video footage. "The main dorsal fin was right there, and I could see the side fin, and I could see where it goes from gray to white"
 

View this post on Instagram

 
The footage of the incident was being aired live to an international audience, which included Mick's mother, Liz, who was watching the finals at her home on the Gold Coast. "I just immediately felt my heart go Boom, and I was just stunned. I just couldn't believe what I was seeing," Liz said.
She had already lost a son to an automobile accident 17 years before the incident. The thought of losing another son filled her with dread. She added, "Then when that wave came and we couldn't see him. I definitely thought he'd gone." Liz was living a mother's worst nightmare, she thought, "the universe can't be this cruel."
ADVERTISEMENT
Article continues below this ad
The world thought they had lost Mick
A giant wave blocked Mick from the cameras for nine agonizing seconds after he had toppled off his surfboard. As the world watched from the edge of their seats, the surfer could be seen swimming at full speed towards the shore. But he soon realizes that there was no way he could out-swim a shark. So finally, he stopped, turned, and waited to face his fate.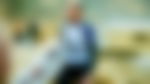 ADVERTISEMENT
Article continues below this ad
"It came back again," explained the 41-year-old athlete, discussing what happened behind that wall of water. "I just punched it in between the main dorsal fin and the side fin…" Soon after, a response team swooped in to rescue him from danger and scared the shark away. The event was canceled and the prize money was divided between Fanning and Wilson, who were both declared joint winners. Finally, the White Lightning returned to his sport less than a week after the attack.
Watch this story > Timeline of kelly and max relationship