Subway Surfer, Who Lost Vision in Accident, Sends Out Warning From Unfortunate Experience
Published 03/08/2023, 3:30 PM EST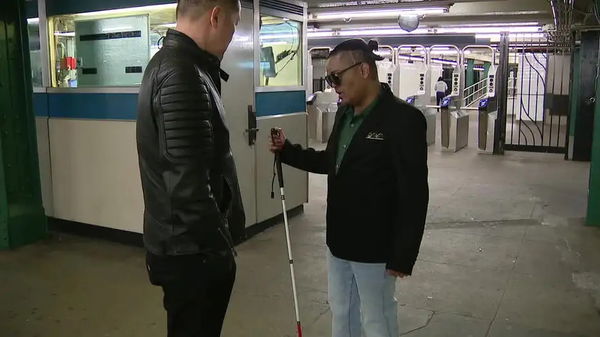 Quite often we see authorities putting out numerous guidelines for subway surfing. However, recently the horrors of the sport were described by a 28-year-old boy from Brooklyn city. Isa Islam, is a survivor of a deadly subway surfing accident and has a message for the ones who indulge in the sport. 
The Brooklyn native faced a horrific accident back in 2013. However, the scars of the incident are still fresh in his mind, both physically and mentally. And the boy wants to prevent others from going through the same torture. 
A simple yet important message from the victim
ADVERTISEMENT
Article continues below this ad
Back in 2013, Isa went to the subway with his two cousins and decided to enjoy the thrilling sport. Little did he know that the thrill would be responsible for his misery. While climbing on the train, Isa suddenly turned and hit the beam straight on his forehead.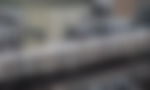 Fortunately, he survived the fatal accident but lost his eyesight in the process. Islam has been living in the dark since then. He came forward to issue a warning to others about the dangers of subway surfing. "Don't do it", the 28-year-old summarizes things according to the Fox5 news. 
Subway surfing involves hanging onto the outside of a moving subway car, which can reach speeds of up to 55 mph. This activity is not only illegal but incredibly dangerous, as riders can fall off the train or come into contact with overhead electrical wires.  The accidents related to Subway Surfing have been on a rise, and are condemned by the locals as well. 
Rise of the subway surfing accidents
ADVERTISEMENT
Article continues below this ad
Just a month ago, a 15-year-old boy from Manhattan lost his life while trying a daredevil stunt. Zackery Nazario was subway-surfing along with his girlfriend when his head struck a heavy metal beam. The boy fell under the moving train. 
ADVERTISEMENT
Article continues below this ad
His inconsolable mother remembered her son while talking to the reporters. However, this is just one of the many cases that point towards the life-threatening risks of the sport. Yet, subway surfing continues to be a problem in the city, with reports of injuries and deaths from the activity.
WATCH THIS STORY: Big Challenge for Us Open of Surfing in 2023 After This Brand Pulls Out Their Sponsorship