2014 Championships Was the Worst Race of Michael Phelps' Career- Here's Why
Published 05/29/2022, 10:02 AM EDT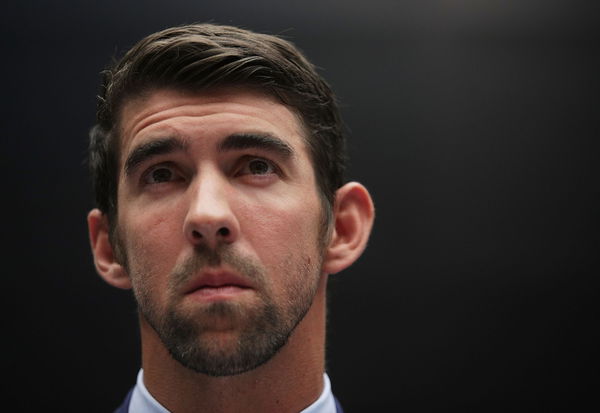 There are days when one can live up to their potential or even exceed far beyond their capabilities. But some days are a struggle, and even the most basic tasks feel like a challenge. Michael Phelps faced a similar situation right after making a comeback to competitive swimming.
Phelps announced his decision to retire from the sport after the London Olympics. However, the five-time Olympian made a comeback shortly after. Additionally, he re-entered the drug-testing pool, preparing himself for a final run at the Rio Olympics.
ADVERTISEMENT
Article continues below this ad
The disappointing performance of Michael Phelps
There was not much for the swimmer to accomplish when he retired in 2012 after securing six medals, including four golds, at the meet. However, the athlete found motivation after Chad le Clos surpassed him in the 200m butterfly event to secure gold at the London Olympics.
Therefore, Phelps busied himself with competing at swimming meet from early 2014. And it was no surprise when Michael competed at the U.S. national championships that year.
However, the meet saw a lot of potential candidates that year, and it was not going to be an easy comeback run for the most decorated Olympian. Although the crowd expected a few victories from the GOAT, he managed to secure only two silver medals at the meet.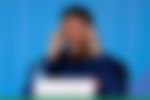 But there was one event at the meet that was Phelps' worst run at an event. It was the 100m freestyle event at the 2014 U.S. national championships. The swimmer struggles to keep pace with his competitors from the start. During the first half of the event, Phelps was in the eighth position. However, the final lap showed some promise for the celebrated swimmer, as he gained in on the swimmer ahead of him. However, Phelps could not connect while pushing off the wall. It left him struggling to build the momentum required to secure a victory.
Phelps struggled throughout the event to secure a disappointing seventh position in the race. He completed the event in 49.17 seconds, surpassing only Seth Stubblefield, who came in eight.
ADVERTISEMENT
Article continues below this ad
Results of the event at the 2014 national championships
Nathan Adrian won the event with 48.31 seconds, while Ryan Lochte secured the second position, clocking 48.96 seconds. Moreover, Jimmy Feigen finished in third place at 48.98 seconds.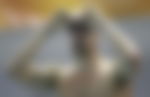 WATCH THIS STORY- Michael Phelps Looks Unreal in His New Look as He Prepares for His Ice Bath
ADVERTISEMENT
Article continues below this ad
Even though he did not perform up to his potential at the meet, he would win six more medals two years later at the Rio 2016, his final Olympic meet. Besides, the 100m freestyle is just one of the events that he specializes in. Phelps was always formidable in the 100m butterfly, 200m butterfly, and the 200m individual medley.
Edited By: Deepakshi Chaudhary