A Big Priority- US Olympic Star Katie Ledecky Reveals Her Go-To Energy Drink After Swimming
Published 10/24/2021, 9:31 AM EDT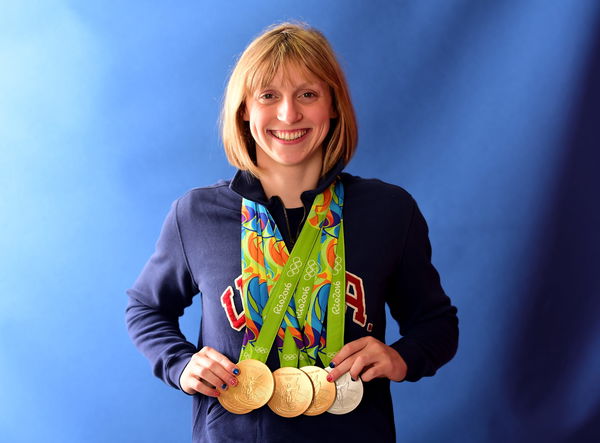 ---
---
Nutrition plays a very crucial role in sports. Every athlete has their own nutrition-related secret for staying fit and performing well. The swimming star, Katie Ledecky, ardently believes in this.
ADVERTISEMENT
Article continues below this ad
Katie Ledecky, the renowned Olympic Champion, is an inspiring icon in the world of sports. After winning 7 Olympic golds and 15 World Championship titles, the American has surely gained a tremendous amount of popularity. As one of the star athletes of the Swimming Team for the US, she's now aiming to claim medals in Paris 2024 as well.
Being at the peak of her career, she's moving in the direction, using her experience to help other athletes. With her latest collaboration with Adidas, she's come up with something exciting.
ADVERTISEMENT
Article continues below this ad
WATCH STORY- Event Recap: Best Fights From UFC Fight Night: Costa vs. Vettori
Katie Ledecky talks about her go-to drink
Every athlete needs a little push before or after they perform to their best potential. Most of the time, they get this push by consuming an energy drink or a snack. These make them feel rejuvenated.
In one of her recent interviews, Katie shared her favorite drink, which she prefers to have after her training sessions.
Katie said, "Training is not just the hours you spend in the pool, it's the hours [training] outside of the pool so a big priority for me is recovery and nutrition." Furthermore, she emphasized the need to have a snack 30 minutes after training.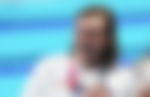 Afterward, she said, "I drink chocolate milk within 30 minutes after my race or my practice — usually within five minutes of getting out of practice. I just think it's a really great way to get protein and carbs and really refuel my muscles [to] get that recovery for my next swim." Moreover, she said that "I look forward to it, it tastes so good."
What is the next step for Katie?
ADVERTISEMENT
Article continues below this ad
She was only 13 when she developed a liking for this drink. She also collaborated with "Got Milk?", to educate more athletes regarding the benefits of the same. Having a solid strategy for her recovery, she's now targeting greater feats in the upcoming season.
As she left everyone awestruck at the Summer Games 2021, the next agenda on her list does not seem unachievable. In spite of the cutthroat competition, Katie successfully claimed a gold medal in 1500m and 800m freestyle. Along with this, she also secured 2 silvers in the 4x200m relay and 4oom freestyle.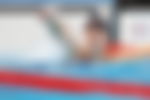 With such an amazing winning streak, she seems geared up for the Paris Olympics in 2024, and her fans wish her all the luck in the world for her forthcoming tournament.
ADVERTISEMENT
Article continues below this ad
READ ALSO- Floyd Mayweather Would Have Gotten Knocked Out in 2004 if It Wasn't for a Crucial Adjustment, Says Former Rival