Bobby Finke Sets US Open Record in 800m Freestyle; Will Compete in Two Events at Upcoming World Championships
Published 05/01/2022, 12:29 PM EDT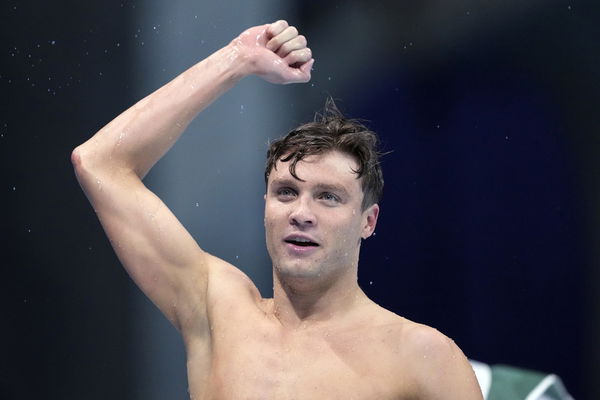 With events concluding on the fifth day of the Phillips 66 International Team Trials, the meet has officially come to an end. Like the previous days of the competition, the last day of the meet has been quite eventful. While most eyes were glued on Katie Ledecky and Caeleb Dressel during the meet, Bobby Finke stole the show on the final day.
ADVERTISEMENT
Article continues below this ad
Bobby Finke breaks US Open record
ADVERTISEMENT
Article continues below this ad
On Day 5, Finke added another triumphant victory during the 800m freestyle event. During the event, he recorded a time of 7:43.32 surpassing Zane Grothe's US Open record of 7:44.57 set in 2018. In the event, Finke completed the first 400m in a mere 3:51.64 finishing the remaining 400m in 3:51.68. This time is off by only a second and a half from his performance at the Summer Games.
He moved to third position in the world ranking list after the event. With the German Swimmers, Lukas Martens and Florian Wellbrock, leading the list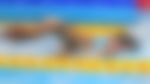 Looking back, Finke said, "It was fine. I took it out pretty controlled, just nice and relaxed for the first 400, and then I tried to pick it up a little bit. It worked out pretty well. I didn't fully negative-split it. I think I was off by two tenths."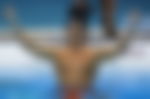 The two-time Olympic gold medalist also won the 1500m event on the first day of the meet. Also, this win cements his qualification for the FINA World Championships 2022 in two events, 800m, and 1500m freestyle. The Florida Gator swimmer had a brilliant run on his Tokyo Olympics debut, winning gold in the 800m and 1500m freestyle events. Moreover, he is the first American to secure gold in the 1500m event at the Olympics after Mike O'Brien's 1984 win.
The result of the 800m freestyle event
ADVERTISEMENT
Article continues below this ad
Charlie Clark came second in the event with a personal-best of 14:51.78, qualifying for a second event at the World Championships. He fell behind in the seventh-place during the event but eventually found his pace leaving other competitors behind.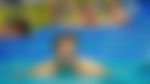 Clark even reduced the gap between him and Finke during the later part of the event. However, Finke was way ahead of him to be of concern.
ADVERTISEMENT
Article continues below this ad
WATCH THIS STORY- Claire Weinstein Becomes the Fastest 15-Year-Old 200m Swimmer in US History
Four other swimmers, David Johnston (7:54.40), Ross Dant (7:56.06), Tyler Watson (7:56.44), and Alec Enyeart (7:58.68), completed the 800m events before the 8-minute mark. However, they could not qualify for the World Championships for said event.