"Can't Go Down to the White House"- Michael Phelps Feels Helpless for Kids Future World
Published 06/21/2022, 9:15 AM EDT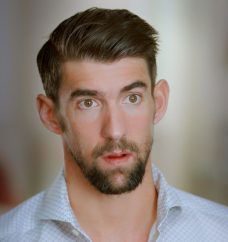 The emergence of the Trump administration was a tricky time for many people. With numerous changes brought in different sectors, many athletes and Esports players were worried about the future of sports. While some people were strictly against the administration, others had a diplomatic approach to the changes. One athlete who adopted the latter approach to things was swimmer Michael Phelps.
ADVERTISEMENT
Article continues below this ad
Michael and Nicole were parents of two young baby boys when the administration came into power. Phelps sat down for an interview in which he discussed the administration's impact on their lives.
ADVERTISEMENT
Article continues below this ad
Michael Phelps talks about the Trump administration
In 2018, Phelps was stepping into his second year of a partnership with Colgate. He served as the brand ambassador for their water-conservation program, encouraging people who leave their faucet on while brushing to shut it. The 'Baltimore Bullet' once sat down for an interview discussing Earth Day and the new conservation policies.
During the interview, Phelps also discussed the environmental policies implemented by the Trump administration. The interviewer asked him, "you've got two very young kids. Are you worried about the direction this country's going in under this administration? I talked about the environmental rollbacks, but this is also just an incredibly chaotic atmosphere right now."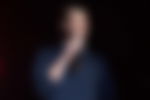 Phelps said, "The world is always going to change, though. It's the same thing with social media: Fifteen years ago, we didn't have that stuff. There are a lot of things that are frustrating about the world we live in today, and Nicole and I are always two people who try to stay in our lane, focus on what we have to do, and what we have to do with our kids."
He also mentioned, "I can't go down to the White House, knock on the president's door and say, 'You've got to change this.' It's not going to happen."
Phelps as the global ambassador for Colgate
ADVERTISEMENT
Article continues below this ad
As one of the fastest swimmers in the world, Phelps knew the importance of saving time. But ever since his partnership with Colgate, Michael has been equally concerned with saving water. The swimmer admitted to brushing his teeth while taking a shower to save both water and time.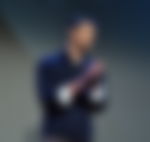 The Colgate save-water campaign was a simple one. It focused on the easy practice of turning the faucet off when brushing one's teeth to save water. They introduced 'smart stickers' for the same initiative. The water-activated stickers would read 'turn off the faucet' when wet. Another introduction was the addition of a feature to smart speakers. Owners could use voice commands to make the speaker mimic the sound of running water.
ADVERTISEMENT
Article continues below this ad
As an athlete who earned his fame by swimming, Phelps was the perfect choice for the campaign. They chose him to be the global ambassador of the initiative.