Engineer Duo Claims That Their Newly Invented 'Iron Man Jet Pack' Enables Swimmers to Go Faster Than Olympic GOAT Michael Phelps
Published 05/10/2022, 11:08 AM EDT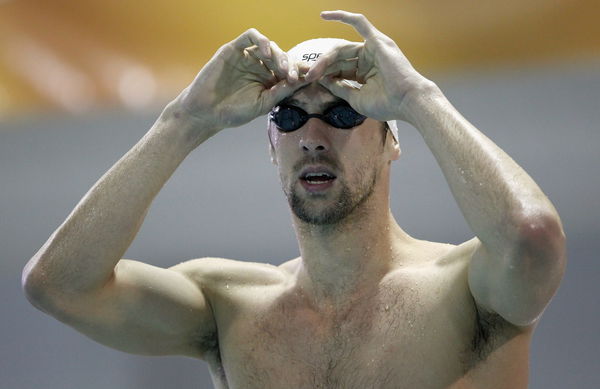 Inventions are the driving force of science. And recently, a new invention claims that it can help the user swim even faster than Michael Phelps. Notably, Phelps is one of the fastest swimmers in the world and holds the record for earning the maximum amount of Gold medals in the sport. Popularly, lauded as an Olympic GOAT.
ADVERTISEMENT
Article continues below this ad
The invention is actually a jetpack, which one can attach to the body and it enables the person to swim way faster than the normal speed. Built by a team of electrical engineers, it has been named the Underwater Iron Man Jetpack. However, does it increase the speed so much that one can beat the Olympic legend? Let's find out.
ADVERTISEMENT
Article continues below this ad
A newly invented jetpack claims to be faster than Michael Phelps
The creators behind this jetpack are two engineers who have their own Youtube page, Electrical Engineering. Ryan Kung and David Shulman are the brains behind the "Underwater Iron Man Jetpack".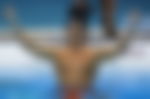 The channel is quite popular and has 144k subscribers. It is dedicated to making imaginative contraptions to life. The duo has previously done many projects, however, this is their first one with water. The jetpack consists of 4 motors, strapped to the hands and legs of the swimmer. These motors are operated by sealed watertight batteries. After the invention was successfully running, it was time to put it to the test.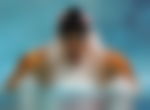 The jet pack recorded a speed of 6.25 mph. In comparison, Michael Phelps holds a record of 6mph. Phelps attained this record in 2010. At the same time, Michael Phelps can cover 656.17 ft (200 m) in 1.42 minutes by swimming, which is equivalent to the speed of 4.7 mph.
In the video, one can see that the propeller kicks off with great speed and gives a very huge advantage to the swimmer with the jet pack as compared to the regular swimmer.
The idea behind the jet pack
Both Ryan and David are passionate engineers and love to take on these projects, where they can invent a new thing as well as develop their skill set.
ADVERTISEMENT
Article continues below this ad
"In a lot of ways the way we pick these projects is by finding engineering we really want to improve our skill set in," Shulman, 28, said. "We hadn't done any projects involving water and wanted to get better with motors."
ADVERTISEMENT
Article continues below this ad
As reported by the duo, they spent a total of 60 hours on the project and an amount of $1000. Notably, their previous inventions include a massive Nerf gun capable of exploding watermelons. The gun in turn is also capable of turning their faces into 3-D selfies made of chocolate.
Watch This Story: Why Does Stephen Curry Chew His Mouth Guard?