FINA Announces Major Changes In Qualifying Rules For Swimming At Paris Olympics 2024
Published 04/20/2022, 12:46 PM EDT

Follow Us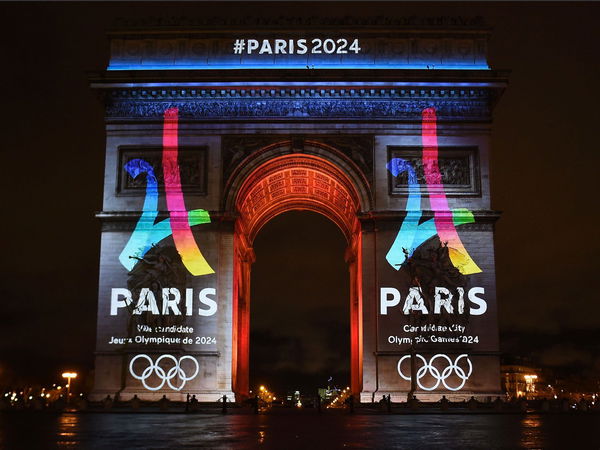 The American swimming legend and the GOAT, Michael Phelps, has been one of the biggest ambassadors of the game. He helped promote the sport further after setting the Olympic record by winning eight gold medals at the 2008 Olympic Games. It has gained huge momentum since then. Recently, FINA has released the qualification system for swimming. This document contains certain changes for Paris Olympics 2024, the most prominent changes being the qualification time standards.
FINA introduces changes to the qualification system
ADVERTISEMENT
Article continues below this ad
Contrary to the nine-day schedule of the Tokyo Olympics, FINA has issued an eight-day swimming program for Paris 2024. As per the schedule, the events will commence on July 27 and conclude on August 3, 2024.
FINA has published the requirements to qualify for both individual and team events. The federation prepares the Olympic Qualifying Time (OQT) based on the time of the 14th position holder during the Tokyo Olympics. To determine the Olympic Consideration Time (OCT) for each event, 0.5% is added to the OQT.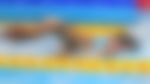 While comparing the OQTs with that of the previous Olympic Games, a substantial reduction in the qualifying time for all swimming events was observed. Qualifying times can change based on athletes' performances in the previous Olympics. Therefore, previous performances have a major role to play when deciding qualifying standards for the next Olympics.
ADVERTISEMENT
Article continues below this ad
Each National Olympic Committee (NOC) lacking qualifying athletes needs to enter only one athlete from each gender for an event. FINA has reduced the total number of athletes from 878 during the Tokyo Olympics to 852 in Paris 2024. However, it would be difficult to ascertain the precise number of participants. FINA will decide the total number of participants based on athletes' performances during the 20th FINA World Championships 2022.
Requirements for Relay Events
In addition, the document states that every NOC can send a maximum of one team for each relay event. A maximum of 16 teams can qualify to take part in each event.
ADVERTISEMENT
Article continues below this ad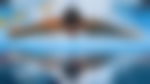 Based on performances in subsequent heats in the 20th FINA World Championships, 12 teams will be selected to participate in the Paris Olympics 2024 for each relay event. The remaining four teams with the fastest times will qualify for the event. Performances only during the stipulated qualifying period (March 1, 2023 – May 31, 2024) will be taken into account. Times derived from the FINA World Cup 2023/2024 or a FINA-approved Continental Championship held between 2023 and 2024 will only be considered.
Edited By: Deepakshi Chaudhary