Michael Phelps' Golf Wedge Customization Is So Exclusive Even $800 Million Worth Tiger Woods Can't Afford
Published 05/22/2022, 8:45 AM EDT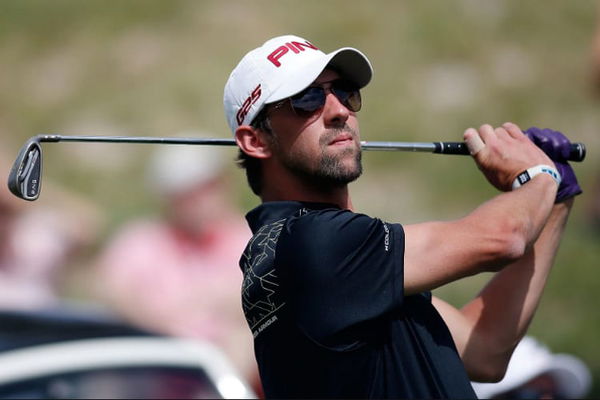 Athletes have their signature styles. Whether it is a specific skill set or a move, they have certain traits that set them apart from the rest of the competition. In certain sports, athletes also use customized gears to individuate themselves from the rest. Michael Phelps owns one such sports equipment that makes him stand out on the course.
After retiring from competitive swimming in 2012, Phelps introduced himself to the world of golf. Along the way, he became attached to the sport. After announcing his return to swimming for the 2016 Games, Michael diverted his attention from golf. But the Olympian returned to the sport after he finally retired from swimming.
ADVERTISEMENT
Article continues below this ad
Phelps' customized golf club
Last year, a picture of Michael Phelps playing golf using his customized Milled Grind 2 wedge golf club made its rounds. The photo made its way to Twitter and other social media handles. And netizens could not get enough of it.
Phelps' iconic club is visible in the photo, flaunting 28 stars, each star representing one Olympic medal. Additionally, the vibrant logo of the Olympic rings is also donning the golf club.
With the customized 28 stars and the Olympic logo embracing the club, it is the one item that even Tiger Woods cannot get his hands on. There are perks to being the most decorated Olympian athlete of all time. And having an exclusive personalized club is certainly one of them.
Golf, in its technicality, is not an easy sport to play. And Phelps, too, has had his fair share of struggles in the sport. For one, non-professional players have handicaps, a number assigned to a player based on the ability demonstrated in previous rounds.
The numeric value assigned to a player is anywhere between zero and twenty-eight. Players are evaluated based on their handicap score. The lesser the number, the better the players. And anything below ten is a good golf handicap.
ADVERTISEMENT
Article continues below this ad
The golf handicap of Michael Phelps
In 2020, Golf Digest put him at a handicap of 10.5. The 28-time Olympic medalist has improved his handicap since he first started playing. In 2012, the handicap of the athlete was 26 when he made his first appearance on The Haney Project.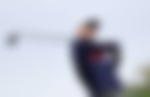 ADVERTISEMENT
Article continues below this ad
Michael has made significant improvements in the sport and reduced his index by five shots since 2015, putting him around the ballpark of 10. Moreover, Phelps mentioned in a recent interview that his handicap is 8.6. If this is the case, the five-time Olympian has improved far more than speculated previously.
WATCH THIS STORY- Claire Weinstein Becomes the Fastest 15-Year-Old 200m Swimmer in US History