"It Frightens Me"-Just Like Simone Biles, Swimming Legend Michael Phelps Never Wants His Kids to Take Part in the Olympics
Published 06/03/2022, 11:52 AM EDT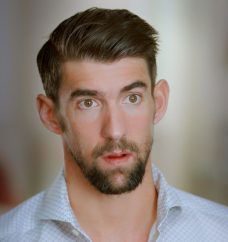 Competing at the Olympics is the biggest dream for every athlete. It takes immense hard work and dedication of a lifetime just to qualify and often it's not rewarding enough for many athletes. However, a few champions break the barriers and transform the entire system; these are the legends like Michael Phelps and Simone Biles.
ADVERTISEMENT
Article continues below this ad
Given that Simone Biles and Michael Phelps are two of the most prominent figures in the world of sports, people often presume that these athletes may want the same greatness for their children as well. However, according to these two mega sports celebrities, if it were in their hands, they would keep their children far, far away from the competition.
ADVERTISEMENT
Article continues below this ad
Michael Phelps and Simone Biles think likewise
Well, being a GOAT, it's expected that Phelps' boys carry forward their father's legacy. However, the idea of his children in the Olympics frightens Michael Phelps. On the question of whether or not he would want the Olympics for his kids? Michael said, "Honestly, in a perfect world, I'd say no."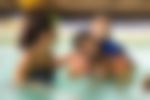 Elaborating on his answer, the swimming legend further added, "Just because I don't want them to live in my footsteps. And I also know everything about—I know the ins and the outs, the good, the bad, and the ugly. So, you know, as a parent, it just—it frightens me."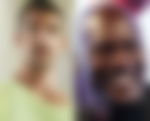 Perhaps it may have been painful for Michael to say those words, but maybe he knows better than anyone else the cost of being the best in the world and how it changes you.
ADVERTISEMENT
Article continues below this ad
Simone on raising her daughter as a gymnast
Similar to Michael's stand, Simone Biles also doesn't want her future daughter to be a gymnast. Sharing the reason behind this choice, Simone said, "Because I don't feel comfortable enough, because they haven't taken accountability for their actions and what they've done. And they haven't ensured us that it's never going to happen again."
ADVERTISEMENT
Article continues below this ad
Since more and more world-class athletes don't want their children to be in their shoes or carry forward their legacy, does that bother you as a fan? Does that alarm you about the existing systems or the way sports are handled around the world? Share your thoughts.
WATCH THIS STORY- 5 Quotes From Michael Phelps That Can Change Your Life