"I Have Been Tested Once a Year Ever Since…"- Michael Phelps Finally Unveiled the Truth About Suffering From Marfan Syndrome in His Autobiography
Published 08/14/2022, 9:45 AM EDT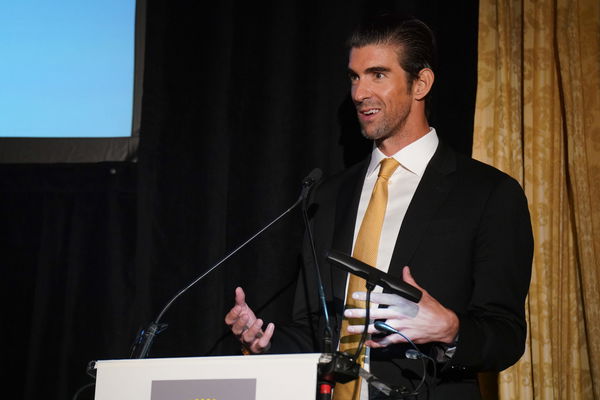 Michael Phelps' legendary status was recently elevated with his induction into the US Hall Olympics Hall of Fame. The iconic swimmer has had to wade through many obstacles to become the undisputed GOAT of the swimming world. Ever since he was a young kid, Phelps had to handle mental health issues. The first of which arose from his father's departure after a divorce. As he grew older, Michael had to endure performance pressure to continue winning. He would often have episodes wherein he would struggle to keep himself and his emotions in check.
ADVERTISEMENT
Article continues below this ad
Phelps also struggled with ADHD as a child. If all this wasn't enough, news of Michael suffering from another medical syndrome once emerged. In his autobiography, 'Michael Phelps: Beneath the Surface,' he shone some much-needed light on the topic.
ADVERTISEMENT
Article continues below this ad
Michael Phelps talks about his syndrome
Standing in at 6'4ft, Michael Phelps had a tremendous wingspan of 6'7ft. This made him the subject of a medical marvel, and many thought it gave Phelps an advantage over his rivals. But the unique stature also invited theories that suggested Michael suffered from Marfan Syndrome. It is a connective tissue disorder that can be lethal and affect the heart. It can also affect other systems in the body as the connective tissues are present throughout the body.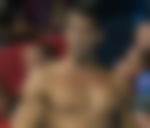 When his autobiography came out, there was an excerpt from it that talked about the syndrome. Phelps wrote, "My heart rate was accelerating, and Bob suggested I see the doctor. Because I was very flexible and had long hands and feet, I had some early symptoms of Marfan syndrome, a disease that affects connective tissues and can be fatal if there is leakage to the vessels that lead to the heart." Michael also wrote when he was going for the tests, his mother and coach did not want him to freak out. So they told him him it routine for younger athletes to get a routine check.
But Phelps clarified he did not suffer from the potentially fatal condition. He wrote, everything was fine with him once the reports came in. Michael also revealed, "I have been tested once a year ever since at John's Hopkins under the direction of Dr. Peter Roe, and the tissues are strong, the aortic route is clear, and my heart is in good shape." He slyly added that it will all be in good condition as long as the Baltimore Ravens continue winning. Phelps also wrote while his conditions were similar to those of Marfan syndrome, they were normal and could happen to anyone.
Phelps' lactic acid advantage
Moving from a potentially fatal syndrome that Michael didn't have to a medical condition that gave him an advantage over his competitors.
ADVERTISEMENT
Article continues below this ad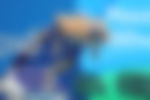 As glucose turns into energy for us to consume, our body produces lactic acid. The glycolysis process releases hydrogen ions in our blood, causing fatigue and tampering with an athlete's performance levels. But Phelps reportedly produces half the lactic acid than his competitors. This means he would be half as tired as his competition at the same stage of the race. The condition, combined with his enormous wingspan and work ethic of Phelps, created the perfect recipe for a champion.
WATCH THIS STORY: Michael Phelps Beats Arnold Schwarzenegger, Bruce Lee, And Others To Become Worlds Fittest Man Once
ADVERTISEMENT
Article continues below this ad
Rightfully so, Michael became the unquestionable GOAT of the sport. He won a staggering 28 medals at the Olympics- making him the most decorated Olympian of all time. Out of the 28, 23 were gold, surmounting one record on another. Safe to say Phelps' nickname of the 'flying fish' is completely justified.