"I Was So Blown Away"- Legendary Swimmer Michael Phelps Once Got Mistaken for an NFL Star
Published 05/27/2022, 10:15 AM EDT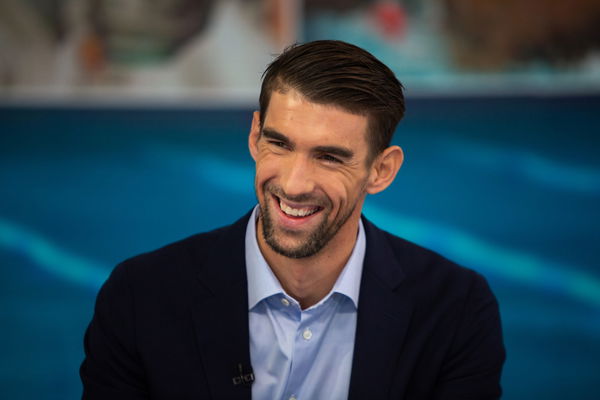 Michael Phelps will go down in history for his incredible feats of athleticism in swimming. As the most decorated Olympian, Phelps has earned 23 gold, 3 silver, and 2 bronze medals in 4 Olympic cycles. We'd be hard-pressed to find someone that hasn't heard his name, whether a fan of swimming or not.
But that doesn't mean everyone can recognize his face. Recently, the legend was mistaken for another athlete, an NFL star.
ADVERTISEMENT
Article continues below this ad
Does Phelps have a doppelganger?
Michael Phelps attended the 2022 Kentucky Derby along with his wife, earlier this month. He guested in the Joe Buck PGA Championship broadcast about a week ago. Here, he detailed a run-in with an NFL fan who mistook him for the Green Bay Packers quarterback, Aaron Rodgers.
It seems that the swimmer didn't quite understand what was going on at first. "Somebody came up to me and said, 'Randall Cobb is my favorite receiver of all time. I was like, 'Great. Awesome," Phelps claimed. Though, as the conversation went on, he caught up to the situation.
The fan wished Phelps luck for the season and told him he admired the Packers, 'his' team. When he asked for a picture together, it was the final nail in the coffin. Phelps said, "Oh my gosh, he really does think I'm Aaron Rodgers. I guess it's because of the beard, and maybe I have long hair?"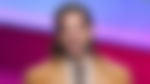 Far from offended, Michael Phelps found the situation hilarious. He found a likeness to former New York Giants quarterback, Eli Manning, in his own face. But Aaron Rodgers was a complete surprise for the swimmer.
He added, "I guess I see more Eli than I do Aaron? But I was so blown away by that, I was laughing."
Albeit, fans seem curious still about the legend's recent visit of Kentucky Derby. Let's have a look at it.
Michael Phelps at the Kentucky Derby
On May 7, the Olympian attended the 2022 Kentucky Derby with his wife, Nicole. The couple had quite a day at Churchill Downs, according to Nicole's Instagram post. The pictures give a little insight into how Phelps looked on the day.
 

View this post on Instagram

 
ADVERTISEMENT
Article continues below this ad
With a long beard, and his hair slicked back, perhaps it wasn't too much of a leap. The Derby saw several celebrities in the audience, including Drake, Jack Harlow, and Joey Fatone, among others. The presence of Aaron Rodgers wouldn't be all that of a surprise.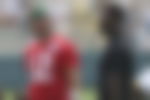 Either way, the fan's picture would be worth a lot. After all, his Rodgers' imposter was none other than Michael Phelps.
ADVERTISEMENT
Article continues below this ad