"I'm Faster Than Him"- Caeleb Dressel Makes a Bold Claim on Comparison With Michael Phelps
Published 04/30/2022, 10:59 AM EDT

Follow Us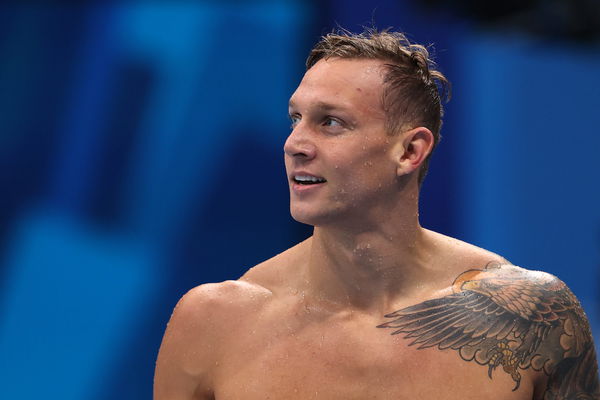 Back when Phelps retired, fans wondered who would replace him. The truth of the matter is that no one really can. But, a certain Caeleb Dressel arrived at the Tokyo Olympics and took the world by surprise. Besides winning five Olympic golds, Dressel also set a world record in the 100m butterfly event.
Although both are dominant swimmers, Dressel has mostly tried to avoid any comparisons being drawn between the two.
ADVERTISEMENT
Article continues below this ad
Caeleb Dressel says he's faster than Phelps
Being an excellent swimmer in today's time has become a rather tall order. For starters, one is immediately compared to the swimming GOAT, Michael Phelps. Caeleb, however, seems to be handling the topic quite well. During an interview, Caeleb was asked why he avoids the comparison with Phelps. "It's not fair to Michael, It's not fair to me, It's not fair to the sport," he replied. "It's two different swimmers," he added.
What came next was a true mark of Dressel's confidence. "I'm faster on the short course. I think I'm faster than him in the sprints."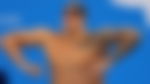 But he also showed his humility by accepting that the two can never be pitched against one another. Both of them have different skill-sets. He also agreed with the fact that they'll never win the same amount of medals. Dressel was the man to watch during the Tokyo Olympics. He won the gold in 100m butterfly, 100m freestyle, 4x100m freestyle relay, 4x100m medley relay, and the 50m freestyle events. Nobody was expecting such dominance from the American in the build-up to the event.
Not only this, but Dressel also holds a total of seven world records as well.
Strength training's importance
ADVERTISEMENT
Article continues below this ad
Muscle building can massively help swimmers. It helps generate a lot of force to push the swimmers forward. It also helps in preventing injuries. Having strong muscles helps swimmers in reducing tension in their joints and tendons. Thus, Dressel's workouts are all the more impressive.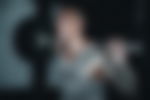 Dressel easily snatches 220 pounds which is an important reason why he manages to fire right off the blocks. Dressel also has an impressive feat of recording a vertical jump of 43inches. All this adds to the legendary status of Dressel.
ADVERTISEMENT
Article continues below this ad
Watch this Story: The Shocking Moment When Caeleb Dressel Broke The Longest-Standing Record By a Prime Michael Phelps
With the 19 FINA World Championships right around the corner, Dressel is an assured favorite for the win and we hope to see some more records be broken.
Edited By: Deepakshi Chaudhary