Is Being Tall a Crucial Advantage for Swimmers?
Published 04/30/2022, 8:45 AM EDT

Follow Us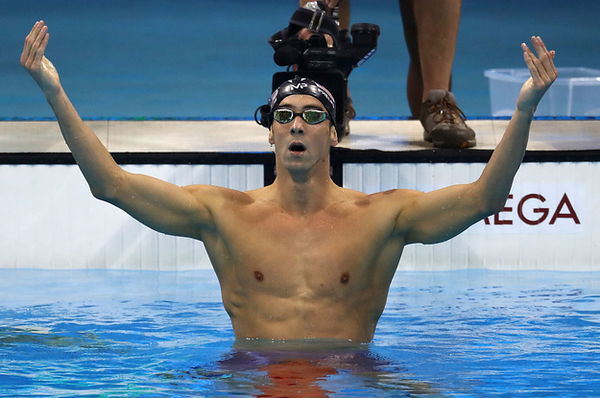 Swimmers who compete in international meets are generally tall. The average Olympic swimmer is significantly taller than an average human. Moreover, the most famous swimmers of modern times are predominantly tall. For this reason, people often think height is a factor to consider in competitive swimming.
Is height important to win swimming competitions?
ADVERTISEMENT
Article continues below this ad
Height certainly provides an advantage, as longer limbs enable tall swimmers to reach further in a single stroke. Moreover, large palms and feet allow them to propel through the water quickly. Famous swimmers like Michael Phelps, Caeleb Dressel, and Katie Ledecky are well above the 6 feet mark.
However, shorter professional swimmers implement quicker kick-turns to move faster. The ability to react quickly to changes in the water surface also plays a role in swimming faster. It does not amount to gaining a significant lead over competitors. However, it can help athletes win since swimmers win by tenths or even hundredths of a second during international events.
Achievements of short swimmers
Although world-class swimmers are generally tall, there are no set norms for height in swimming. And there are other instances when shorter swimmers have proved they can be just as fast or even faster than taller athletes.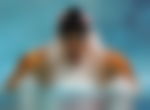 Japanese swimmer Tomoru Honda who is 1.72 meters (5 feet 7 inches) tall, won silver in the 200m butterfly event at the Tokyo Olympics.
Another swimmer in the same meet whose height is lesser than the average is Federico Burdisso. Standing at 1.80 meters (5 feet 11 inches), the Italian swimmer won bronze in the 200-meter butterfly event. Their team also came third in the 4×100-meter medley relay.
At 1.60 meters, Brad Cooper is the shortest swimmer to win a gold medal in 400m freestyle during the 1972 Olympic Games. Additionally, former competitive swimmer Janet Evans, who stands at 5 feet 5 inches, won four Olympic gold medals. She even broke seven world records during her career. History has seen other shorter swimmers who fared well amongst their taller peers.
Importance of techniques in swimming
ADVERTISEMENT
Article continues below this ad
Although taller swimmers have the advantage of reach, swimming is a technique-based sport. Swimmers employ different methods to become faster in the water. And like all other sports, techniques are different for each athlete. Competitive swimmers develop these techniques to provide a boost to their speed.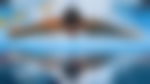 Swimming long distances requires a lot of effort and endurance. Therefore, height is only one factor that offers some advantages to an athlete. It further proves the point that swimmers with the best techniques win an event.
ADVERTISEMENT
Article continues below this ad
WATCH THIS STORY- Claire Weinstein Becomes the Fastest 15-Year-Old 200m Swimmer in US History
Furthermore, swimmers keep improving these techniques throughout their swimmer careers. Hence, a particular method of swimming a stroke cannot be considered the best. It is more along the lines of what suits the athlete in gaining an advantage over other competitors during events.
Edited By: Simar Singh Wadhwa