"Didn't Stand a Chance"- Michael Jordan Failed to Distract Young US Swimming Legend in an Unearthed Video
Published 06/21/2022, 8:00 AM EDT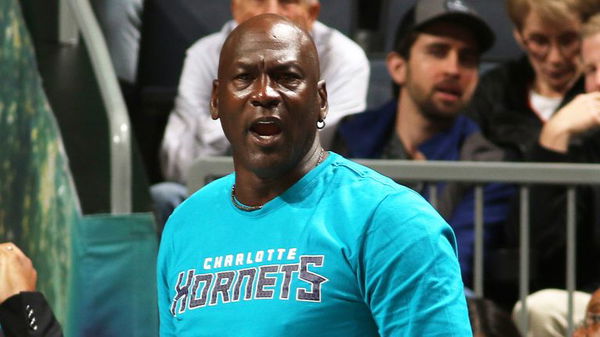 Katie Ledecky racked up her 17th title at the world championships with a win in the 1500m event. Watching the swimmer's record-extending run has been a treat. The 25-year-old American was miles ahead of her competition as she finished the race with a 14-second lead over second-placed Katie Grimes. The win also meant Ledecky now has 20 world championship medals, equaling the record of Natalie Coughlin.
ADVERTISEMENT
Article continues below this ad
Such a record-breaking spree requires a great deal of grit, determination, and focus. And few would have the level of focus that Ledecky possesses.
ADVERTISEMENT
Article continues below this ad
Nobody can distract Katie Ledecky
The '90s and the 2000s were a period Michael Jordan's popularity was at its peak. Jordan loved the attention and would often make appearances in public. He would get to watch live matches of various sports, too. But he would mostly visit basketball, the sport he loved most.
During one game, the basketball GOAT met with a kid who would become a swimming legend. Jordan sat behind baby Katie Ledecky and tried to distract the little one from her goals. But what happened next is a tale for the ages. 
Ledecky uploaded a video on Twitter, in which she was enjoying a popcorn snack during the game. The caption on the video read, "Grabbing my popcorn for tonight's episodes of #TheLastDance Sitting. I can tell you one thing about Michael Jordan: he's a tough peek-a-boo player, but he didn't stand a chance against my popcorn." Right behind her was basketball legend Michael Jordan, who tried to distract Katie from her snack. The basketball icon tried engaging Katie in a battle of peek-a-boo but failed.
The little kid was just too focused on her snack and did not pay heed to what was going on around her. Funny as it may have been, it was one of the few failures in his life. The man has excelled in almost everything he has done and made it look easy. But for troubling a little kid, His Airness was not as successful as he'd hoped.
The legend of Ledecky
ADVERTISEMENT
Article continues below this ad
It is no mean feat to be labeled the 'female version' of Michael Phelps. But, after securing a surprise gold medal at the 2012 London Olympics, Katie became a swimmer to look out for. The three-time Olympian has heaps of medals just lying around.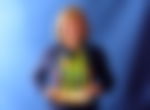 In the three Olympics, she has taken part in, Katie has won 10 medals. Seven of them are gold, while three of them are silver. Notably, Ledecky was 15 when she won her first Olympic gold medal in London. Before the current world championships, Katie had an impressive tally of 18 medals in the competition. Starting from 2013, Ledecky partook in four versions of the competition. 15 gold and three silver medals made up the tally.
ADVERTISEMENT
Article continues below this ad
By the looks of it, the champion swimmer shows no signs of slowing down. And given her video clip with Michael Jordan, no one can sway her from her goals.