Michael Phelps Compares Race Between Charles Barkley and Kenny Smith to His 2008 Beijing Olympics Race
Published 05/14/2022, 9:30 AM EDT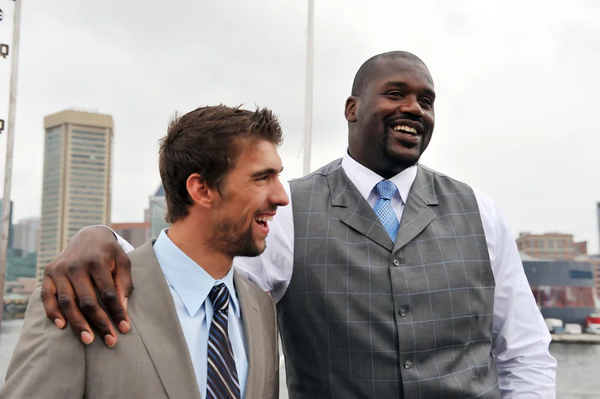 A competitive mindset is initiated from an early age. As one grows, this forms the backbone of every achievement of an individual in most fields. Likewise, competitiveness sets in pretty early in sports, and the trait continues even as one ages. Viewers witnessed such an event during the Halftime Report when Kenny Smith raced Charles Barkley to the board. The result of the race has netizens divided, and even Michael Phelps has joined in the fun.
ADVERTISEMENT
Article continues below this ad
Kenny Smith and 'Chuck' raced each other to the board on Inside The NBA: Halftime Report venue after Smith challenged Barkley. The race shot off before the analysis of the match could start. Both former basketball players dashed to the finish, and at first glance, it appears they touched the wall simultaneously, hence a dead heat.
ADVERTISEMENT
Article continues below this ad
Who won according to Michael Phelps?
The light-hearted race would have ended there. However, Shaquille O'Neal demanded a replay of the race after the report, and this is where things get interesting. It made Phelps enter the conversation on Twitter to reveal his opinion on the winner. And as per his tweet, the five-time Olympian is rooting for Chuck. Phelps also jokes about the tweet, saying, "Looks like .01 of separation…. It was all in the final stroke!"
In the tweet, Phelps compares this race to his momentous 2008 Olympic victory in the 100m fly competition when he beat Serbian swimmer Milorad Cavic by a margin of one-hundredth of a second. The event won him his seventh gold medal at the meet.
Instead of gliding, the 28-time Olympic medalist took short but faster strokes during the final few meters of the event to come out victorious. Phelps agrees with Shaq as the former professional basketball player was the first person to declare Chuck as the winner. Moreover, LeBron James also supported this judgment by tweeting, "YES!!! CHUCK WON."
However, sports columnist Skip Bayless came to Kenny's rescue with the tweet, "NO, LEBRON. KENNY WON!"
Why the contrasting opinions?
ADVERTISEMENT
Article continues below this ad
Even in slow motion, the result of the race is still fuzzy, and netizens are having a hard time deciding the winner of the race. Similarly, other athletes too, stay in conflict regarding the victor.
In the replay, it looks like both finished together with a fraction of a second's difference. Therefore, declaring a clear winner will be difficult as they did not capture the moments on an action sports camera. As a result, the details of the final moments are not very clear hence, the contradictory opinions.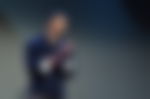 The quest for a victor has triggered a Twitter battle among NBA fans and sports athletes alike. With, so many contradictory opinions, the winner will not be agreed upon soon. However, the polls present a different scenario, and Chuck is the clear winner in terms of votes, having garnered 81.4% in his favor.
ADVERTISEMENT
Article continues below this ad
WATCH THIS STORY- Katie Ledecky's Insane Balancing Talent in Pool With a Glass Full of Milk