"Love This"- Michael Phelps Thanks 'Homie' Snoop Dogg for a Much-Needed Reminder
Published 06/22/2022, 8:00 AM EDT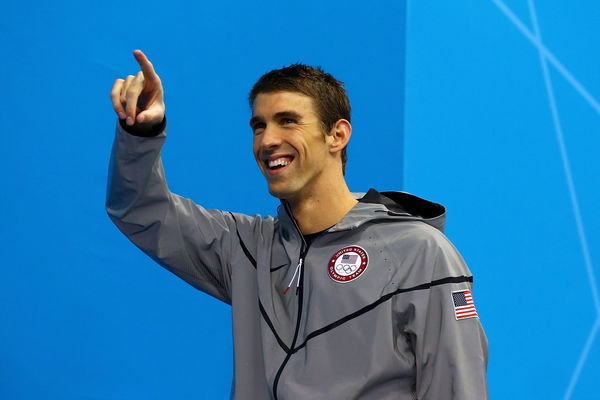 Mental health has become one of the most talked-about issues in the world of sports. With many big-name celebrities coming forward to tell their struggles with mental health, the surrounding taboo is steadily breaking. Two of the most famous athletes, Simone Biles and Michael Phelps, have also been active in getting people to talk about their issues. Although Phelps retired years ago, he is still one of the most sought-after athletes because of his popularity.
ADVERTISEMENT
Article continues below this ad
The fight against breaking mental health taboo is not an easy one. Even the likes of Phelps need help. And American rap artist, Snoop Dogg, is there to lend him a hand.
ADVERTISEMENT
Article continues below this ad
Michael Phelps thanks Snoop Dogg for his reminder
Snoop Dogg rose to fame in the early '90s when he was a part of Dr. Dre's debut solo album. The rapper has since become an integral part of the American rap community. With great popularity comes great influence, and Snoop has a ton of it. A personal incident led to him putting his fame to good use.
Snoop's daughter, Cori Broadus, attempted to end her life, citing mental health issues. Thankfully, it didn't end that way, and later, her boyfriend and his family lent their support and helped her realize the importance of life. In the wake of the same, Snoop posted a reel on Instagram that caught the attention of a grateful Michael Phelps.
 

View this post on Instagram

 
The video sees a person dropping a tissue in a sink full of water. The message on the tissue read, "Please normalize checking on people instead of…" As soon as the tissue gets wet, the second part of the message reveals. It says, "Just checking their IG!!!!" Michael Phelps took notice of this post and left a comment which said, "Love this, Thx homie."
Phelps' gratefulness is unsurprising because of his active work as a mental health advocate. During many live interactions and sessions, Phelps has spoken extensively about opening up about mental health issues. The Olympic swimming champion is also in partnership with Talkspace. It is a mobile platform that helps people get professional help from the comfort of their homes.
Phelps wanted to end his life too
ADVERTISEMENT
Article continues below this ad
When not properly taken care of, depression and anxiety can turn pretty ugly. Much like what Snoop Dogg's daughter went through.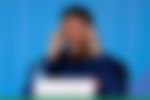 Similarly, Phelps, too, went through a phase where he felt like he did not want to live. In 2014, Phelps got arrested for a DUI charge. The arrest led to a stint at a rehab facility for Michael. While there, Phelps struggled with severe depression for days and contemplated suicide. "I didn't have any self-love, and quite honestly, I just didn't want to be alive," said Michael.
ADVERTISEMENT
Article continues below this ad
Thankfully, Michael asked for help and worked his way out of the spiral. While we've covered a fair distance, it's still a long way to go before people can freely open up about their mental health struggles. People like Phelps are doing their bit. It's about time we do ours.