Michael Phelps Is Afraid of Defending Infamous Acts in Front of Kids: "You Were Going 86 Miles an Hour…Why Can't I?"
Published 06/21/2022, 10:15 AM EDT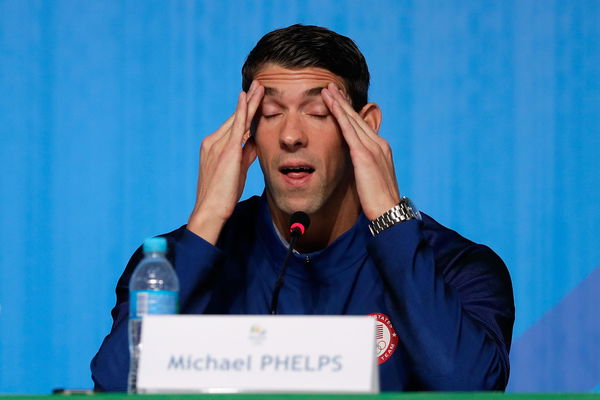 In the pool, Michael Phelps was an unstoppable force. However, raising three sons would probably be a much more complex task for the swimming legend than winning 23 Olympic golds. Therefore, he is preparing himself mentally to answer all the questions his sons might put up when they grow up. Which includes his glorious days of swimming as well as the personal moments he is not proud of.
ADVERTISEMENT
Article continues below this ad
Michael Phelps' swimming career is the perfect definition of what greatness. 28 Olympic medals, 39 world records, and the title of the best swimmer ever. He has accomplished almost every known feat in the world of swimming. However, his personal life is no different from the rest of us.
ADVERTISEMENT
Article continues below this ad
Michael Phelps would have to answer some tough questions when Boomer comes off age
In a conversation with his friend and former Australian swimming legend Grant Hackett, Phelps talked about how they would explain themselves to their children someday. Obviously, Phelps would have a lot of stories to tell his sons, but he was concerned about the low points in his life. He imagined what would he say to Boomer when he asks, "You were going 86 miles an hour in a 45-mile zone. Why can't I?"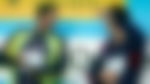 Perhaps that's the duality of being a parent. You have to deal with the good and worst parts of yourself so that your children don't project the same things like you.
On Phelps' statement, Hackett replied, "There will be conversations that need to be had and a certain strength you'll have to find."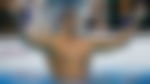 Phelps and Hackett are friends for life
Michael Phelps and Grant Hackett are two of the most prominent faces in the swimming world. But more than that, they have been each other's support pillars when times were tough. When Hackett went through a mental breakdown and everyone was worried, Nicole Phelps recalled her husband saying several times, with increasing urgency, "We have to convince him to come home with us."
ADVERTISEMENT
Article continues below this ad
ADVERTISEMENT
Article continues below this ad
Hackett's good bonding with the Phelps family helped him at a time when he was struggling with his drinking issues; they were the first to come to his rescue. When things get tough Phelps is certainly a friend Hackett can lean on.