Michael Phelps' Legendary Record Is Under Threat; Katie Ledecky Secures First Win
Published 06/19/2022, 8:30 AM EDT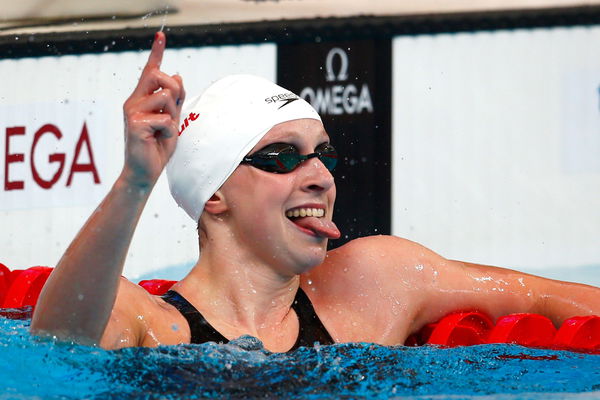 Katie Ledecky is off to a winning start at the 2022 FINA World Championships taking place in Budapest, Hungary. She reclaimed her 400m freestyle title, her 16th world championship gold. Notably, her rival Australian, Ariarne Titmus, is not playing the championships.
ADVERTISEMENT
Article continues below this ad
Ledecky clocked a record 3 minutes and 58.15 seconds to bring home gold in her first of four events at the world championships. Leah Smith helped bag a 1-3 finish for America, taking bronze with 4 minutes and 2.08 seconds.
ADVERTISEMENT
Article continues below this ad
Katie Ledecky wins her 12th individual world title
Ledecky's time of 3:58.15, almost two seconds outside the world record, held off Canada's 15-year-old Summer McIntosh by 1.24 seconds. This was her first international gold in the 400m freestyle event since 2018. "Just wanted to start the meet on a good note," said Ledecky. "It hurt a bit, but I'm really happy and couldn't be happier to have Leah on the medal podium with me."
Ledecky earned her 12th gold medal in individual world championship events. This broke her tie with China's Sun Yang for the second most in history. Currently, the record is held by Michael Phelps with 15 individual world titles. The Olympic champion has two more individual events left in Budapest, the 800m and 1500m free.
Where Katie Ledecky was once the indubitable queen of the 400m freestyle, things have changed. She not only lost the 2019 world and 2020 Olympic title in the 400m to rival Ariarne Titmus, but also her world record at the Australian Swimming Championships. Last month, Titmus broke Ledecky's record, lowering it by six-hundredths of a second to 3:56.40.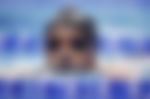 What's next for Ledecky this swim season?
ADVERTISEMENT
Article continues below this ad
Titmusis missing the championships in Budapest this year. She and some other Australian stars are prioritizing the Commonwealth Games later this summer. But Ledecky and Titmus will be facing off against each other next year at the 2023 World Championships in Japan.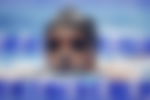 "The focus maybe for everyone else is about time, but for me, it hasn't been about time this year," said Ledecky. "It's just about finding my stroke, finding my rhythm, and not putting a limit on what I can do."
ADVERTISEMENT
Article continues below this ad
Ledecky plans to compete at the US Championships later this July but will be absent from the Commonwealth Games. She has also decided to abstain from the Duel In The Pool event in August. Meanwhile, Titmus is still undecided on the same. Will she be able to keep up her performance in the next races in Budapest?