Michael Phelps' Wife's Hilarious Reaction to Him Wanting to Race With Sharks in Open Water
Published 05/27/2022, 8:15 AM EDT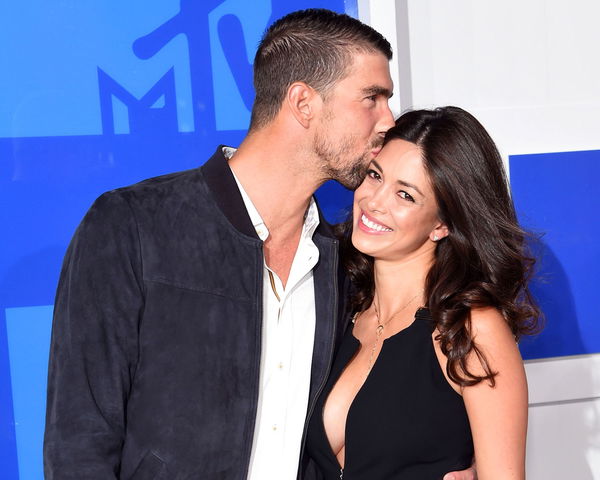 Michael Phelps is the most decorated swimmer in history, sometimes referred to as one of the greatest athletes of all time. But could he beat a shark in the water? In an interview with Jimmy Fallon, Phelps talked about his obsession with sharks and his wife's reaction to the possibility.
Michael Phelps wants to swim with a great white shark
Back in 2017, Michael Phelps became a part of Discovery Channel's Shark Week. Here, Discovery allowed him to interact with sharks and live out his fanboy life. In the interview, Phelps talked about how he has been obsessed with sharks.
ADVERTISEMENT
Article continues below this ad
In fact, if up to him, he'd be racing against them without the cage that essentially keeps the shark away from harming him. His wife, however, didn't take to the idea very well. In the most deadpan voice, the 23-time Olympic champion relayed the conversation.
"I told my wife I wanted to do it without a cage and she said, 'Well, we have a family. I don't know if that's really gonna fly.'"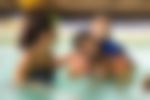 Let's just say we all agree with Mrs. Phelps. No matter how legendary he is, there are stark differences between what speed Phelps can gain in the water as opposed to a predator of the sea. He said so himself! "Whites can swim up to 25 miles an hour." While the swimmer himself, "Without the [monofin]? Six miles an hour." 
Phelps versus Shark?
ADVERTISEMENT
Article continues below this ad
Discovery helped Phelps live out his fantasy, in a sense. The 2017 Shark Week kicked off with an episode titled "Phelps vs. Shark: Great Gold vs. Great White". While it was much expected that the audience would get to see Phelps race against a real shark, that wasn't quite the case.
In the first half, we saw the swimmer, with a group of scientists, trying to record a hammerhead's and a great white's speed along, the length of a hundred meters. The great white clocked the 100 meters in 36.1 seconds. They used this information to form a computer-generated image of a shark simulating a real shark's speed.
ADVERTISEMENT
Article continues below this ad
Many fans were disappointed. The so-called 'race' was essentially Phelps, swimming alone, with a monofin attached to his feet, in the waters off South Africa. The time was then compared to a great white's, shown in the show as a computer graphic, and Phelps lost by a 2-second difference. Either way, we're glad the champion wasn't put in harm's way.
Edited By: Simar Singh Wadhwa