"Might Have Some Parents Coming After Me"- Katie Ledecky Debunks the Biggest Myth About Swimmers Eating Habit
Published 06/11/2022, 8:30 AM EDT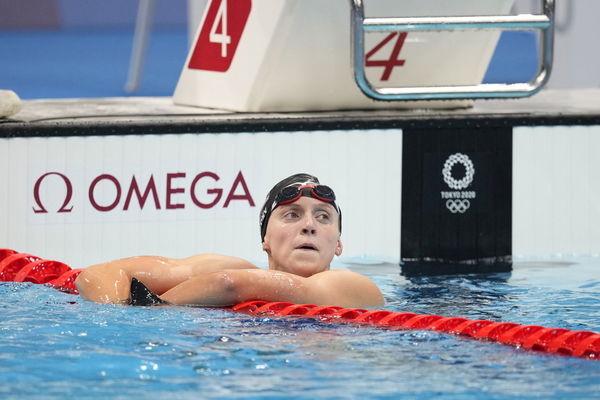 One certainly comes across a countless number of myths daily. Some of them are based on half-truths, while others are plain lies. Katie Ledecky busts one such myth about swimming during an appearance at a late-night talk show.
ADVERTISEMENT
Article continues below this ad
Myth-busting has gained traction in recent times. Several channels spread across various platforms devoted to this idea supports this notion. They employ fact-checking tools, science, and logic to inspect these myths and arrive at conclusions.
Katie Ledecky on eating right before going for a swim
But one does not need to refer to these sites and channels when there is an expert at hand. The 10-time Olympic medalist debunked a myth that has prevailed in the sport during a guest appearance on 'The Tonight Show Starring Jimmy Fallon' last year.
At one point during the show, Fallon asks Ledecky her expert opinion on the myth that one should not go for a swim after meals or wait at least 30 minutes before going in.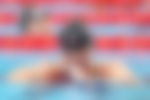 "I might have some parents coming after me for this," Ledecky joked on the prospect of answering Fallons' question.
Treading carefully, the three-time Olympian says, "I think we can debunk the myth. You can eat before you swim."
However, during an interview last year, sports dietician Alicia Glass offered a glimpse of Ledecky's diet. The expert said that the GOAT eats her last meal at least four hours before her next training session.
Ledecky's Advice regarding eating habits prior to swimming
However, Ledecky stresses that it is not advisable to consume a big meal right before going for a swim. But she suggests that a snack or a light meal should not affect the session.
ADVERTISEMENT
Article continues below this ad
Drawing from her eating habits during events, Ledecky said, "I eat granola bars before I swim within, I don't know, five or 10 minutes before I race."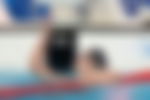 "I sometimes have two races. In Tokyo, I had two races about an hour apart. And I was eating and drinking, and my second race was the 1500 free. So I had to have something in my stomach to get me through a 15 and 1/2-minute race," the swimmer added, expounding more on the matter.
ADVERTISEMENT
Article continues below this ad
It just shows the importance of acquiring the opinions of experts about certain things that call for tackling the issue through a logical approach. Although it could help if one cross-examine these myths personally, it is still advisable to refer to an expert for a thorough analysis of such intricate myths.
Edited By: Simar Singh Wadhwa