"She Hasn't Run Yet": Michael Phelps Thanks His Wife for Overwhelming Support in Dark Times
Published 11/12/2021, 8:15 AM EST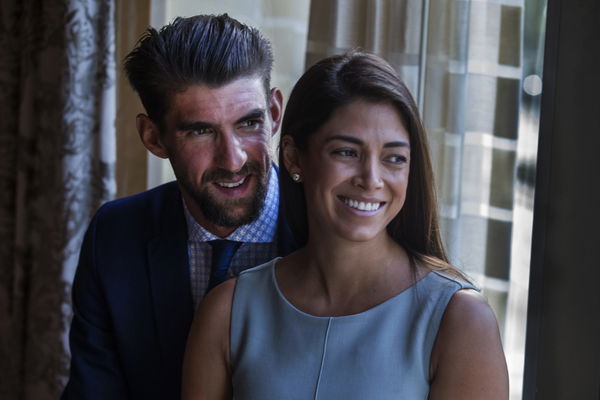 ---
---
Swimming legend Michael Phelps had an extraordinary career, especially in the mega-quadrennial games. Astonishingly, Phelps has a record-breaking 28 medals under his belt. Notably, apart from insane skills, it was also his family's constant support that helped Michael reach this level.
ADVERTISEMENT
Article continues below this ad
Even though it looked like he had a smooth ride as he swam his way to glory, Phelps has been through a lot of hurdles in his life. Albeit, he always stood strong, with his head held high on the edge of the pool.
ADVERTISEMENT
Article continues below this ad
Michael Phelps opens up on his family's support
From 2004 to 2016, Phelps was the king of the Olympic pool. Moreover, even after his retirement, no one has surpassed his records to date. However, being on the top constantly had a huge impact on Phelps' mental health, who struggled through some rough times in his career.
However, regardless of what life threw at him, one person was constantly on his side, his wife, Nicole. In a recent interview with 'People', Michael opened up about his incredible relationship with his wife, and her support towards him during his worst days.
"She's absolutely everything for me. I've been able to truly find my best friend, somebody who's seen me on my best days and my worst days and so far, she hasn't run yet, " Michael said.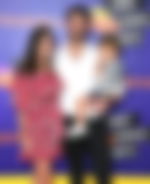 The couple has three sons, Boomer Robert(5), Beckett Richard(3), and Maverick Nicolas(2). After his retirement in 2016, Phelps has been spending a lot of time with his family. Phelps also talked about the joy of having three sons.
Michael said, "I'm very lucky and my kids are just incredible. It's been a fun journey and I look forward to where they're going to take us next. We're always on our toes. They're always having us laugh."
He further added, "The energy level is always extremely high with three boys. Even though they press my buttons sometimes harder than any other human beings, I love them to death. I would do anything for them."
ADVERTISEMENT
Article continues below this ad
Michael's astonishing Olympic career
Michael Phelps first stepped into the Olympic pool during the 2004 Athens Olympics and marked himself as a future star. Rightly so, Phelps clinched 22 Olympic gold medals in his successful career. Notably, he also has secured three silver and two bronze medals.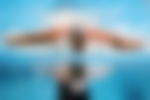 However, what's even more appreciable is how Michael kept thriving despite his mental health issues. The Olympic legend is an inspiration for the upcoming generation of Olympians, and he has definitely set the benchmark high for athletes.
ADVERTISEMENT
Article continues below this ad