"They Were Literally Attacking" : 7X Olympic Champion Caeleb Dressel's "Cookie Eating" Farm Beasts Left Graham Bensinger Terrified on the Set
Published 12/29/2022, 1:00 PM EST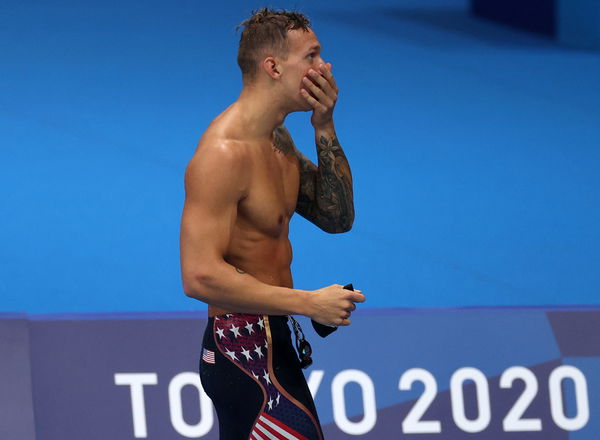 When Graham Bensinger visited Caeleb Dressel's Florida farmhouse to shoot a video with Caeleb, he didn't expect to be scared. However, this is exactly what happened when the cows reacted so strongly to a simple action. In a 2022 video of Graham's candid conversation with Caeleb, the whole incident was finally disclosed. 
The swimming champion also gave his epic reaction to the incident. 
Why Caeleb's cows attacked Graham Bensinger?
ADVERTISEMENT
Article continues below this ad
During the interview, Graham narrated how Caeleb initially refused to allow Graham near the cows. However, after Graham's convincing, the Olympic Champion later agreed, after which Graham began to feed the cows with cookies. 
Caeleb Dressel opens up about anxiety that led to a huge purge at his Florida home and a dramatic return from the Tokyo #Olympics. Plus, why the 7x gold medalist and his wife Meghan named their cows after Mean Girls– tonight at 11:35 on In Depth with @GrahamBensinger. pic.twitter.com/MWIFRS3DZa

— KOIN News (@KOINNews) May 1, 2022

What Graham probably didn't know was that those cows acted crazy after seeing cookies. Coming closer to Graham after he offered cookies, the cows smelled him to understand if Graham had more cookies. Revealing his reaction to this incident, Caeleb said that he found it hilarious. "They were literally like attacking Graham which was very very funny to see" Caeleb admitted. 
Talking about his incident, Graham explained how he had mixed feelings. "On one hand I'm like it's just a cow, and on the other hand I'm like, this thing's gonna…really hurt me and I was uh kind of spooked.  Needless to say, Graham will now never give any cow cookies to eat. 
Afterward, Caeleb stated the fact that he had three cows and two heifers. Later, Caeleb's wife Meghan Dressel told that the cows were named after the 'Mean Girls.' 'Mean Girls' is a 2004 film, which has four mean girls named Regina, Janis, Karen, and Damian who behave inappropriately. A reason Meghan chose names out of the film was that the cows had an attitude. 
ADVERTISEMENT
Article continues below this ad
The revelation of Caeleb's lesser known talents 
During the interview with Graham Bensinger, Caeleb played the ukulele for the entire crew. Later, Caeleb also played the drums for the crew. This reflects how Caeleb is not only good at swimming but also at music.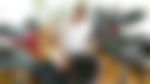 ADVERTISEMENT
Article continues below this ad
What do you think of Caeleb's farm animals and Graham Bensinger's incident? Let us know in the comments below. 
Watch Now: Here's How Katie Ledecky's Swimming Technique Propelled Her to the Top of the World Record Charts
Edited By: Pritam Priyedarshi