"Phoning and Texting Constantly": Millionaire Actress Once Left Michael Phelps Flattered During Olympics
Published 08/13/2022, 10:45 AM EDT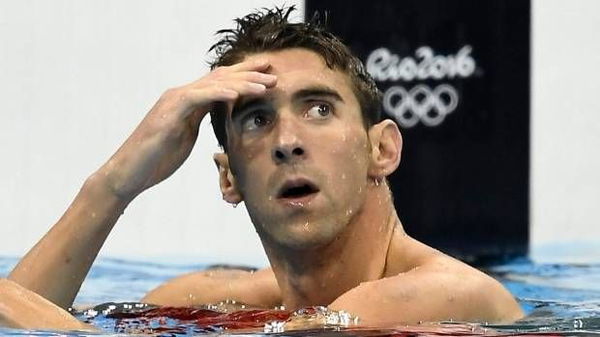 Michael Phelps and Nicole Johnson are one of the most famous couples in the sporting world. Michael's amazing talent has attracted many fans to him. His fan base increased when he made his professional debut in the early 2000s. Meanwhile, one name stood out among others on the list: American actress Lindsay Lohan. It was Lindsay's fangirl behavior that first caught the attention of the media.
ADVERTISEMENT
Article continues below this ad
There were many instances when she texted the 23 times Olympics gold medalist, which caused a flurry of activities in the sporting and entertainment worlds. She texted Michael's mother in 2008 and asked her to wish him luck for his performance. The swimmer's mother, Debbie, seemed unhappy about the situation.
Lindsay Lohan's fangirling for Michael Phelps
ADVERTISEMENT
Article continues below this ad
Phelps received many texts from Lindsay while he created history at the 2012 London Olympics. According to the Mirror, a source revealed Phelps' reaction to this matter. Michael showed Lohan's texts to his friends, where she expressed interest in going on a date with him.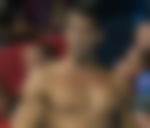 The source told Mirror, "At first he thought it was a joke when she got in touch. But she's since been phoning and texting constantly." The news spread like a fire on Michael's campus, and the source added, "It's become a running joke in his camp. Lindsay has been trying to meet up with him. They're both going to the MTV Video Music Awards next month, so they'll be sure to see each other properly then."
Still, not a single word came out of Michael's mouth on this topic. The source concluded, "Phelps is certainly flattered by all the attention, but it's not clear how seriously he's taking it all." Lindsay was getting clean from her dr*g addiction before she started calling Phelps constantly.
ADVERTISEMENT
Article continues below this ad
The legend swimmer meeting his love
Michael's family consists of his wife Nicole and three children. Phelps has dated many women before dating Nicole, including Win McMurry, a sportscaster, and American model Brittny Gastineau. Nicole was introduced to him at an ESPY award ceremony. However, a spark of romance developed between Michael and Johnson, and they began dating. Unfortunately, they broke up shortly after that but reunited before the London Olympics in 2012.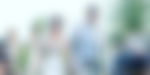 ADVERTISEMENT
Article continues below this ad
Although they faced many obstacles and difficulties, they managed to get engaged in 2015. A few months after the Rio Olympics, the couple secretly married and had their first child. In the following years, they had two more children.
WATCH THIS STORY- 15-Year-Old Michael Phelps Stunned the World With His First 200m Performance at Olympics