"Say the President Sent It"- Michael Phelps' Mother Received a Heartwarming Gesture From Former President George Bush Once
Published 06/23/2022, 10:15 AM EDT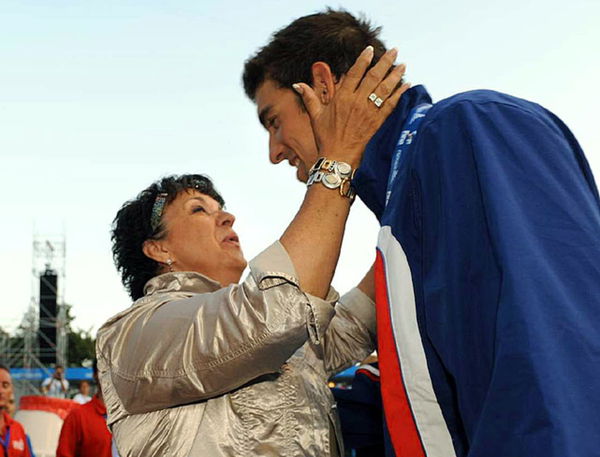 Michael Phelps was at the summit of the sports world as an active athlete. The swimmer became an icon of the sport as he dominated it for nearly a decade. Such was the prowess of the great one that wherever he would participate, Phelps would come home with a trunk full of medals.. With his wings of popularity spanning globally, there was little surprise to the fact that everyone knew who he was.
ADVERTISEMENT
Article continues below this ad
When Phelps made history at the 2008 Beijing Olympics, everyone wanted to wish him. In the middle of the chaos, former President George W Bush gave Phelps a special task.
ADVERTISEMENT
Article continues below this ad
President Bush's gesture to the mother of Michael Phelps
Following the 2004 Athens Olympics, the US was already drooling over Michael Phelps. The 'Baltimore Bullet' won six medals at the games, four of which were gold. He quickly became one of the most successful American swimmers at the Olympics. But, no one even dreamed of what Phelps would achieve at the next games.
2008 Beijing Olympics arrived, and when it left, the entire planet talked about just one name- Michael Phelps. The swimmer, who struggled with ADHD throughout his life, won a record-breaking, history-making eight gold medals at the events he took part in. Phelps achieved the impossible and made it look easy.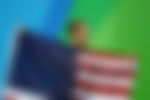 Everyone was in a frenzy as they tried congratulating Phelps. Almost 24 hours after winning his eighth gold medal, Michael's Blackberry phone had over 4000 messages and a special call from President Bush. Phelps said the President told him he made all of America proud. Michael also said, "The biggest thing he said was, 'Give your mother a hug and say the president sent it.'"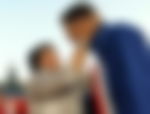 It was indeed a heartwarming gesture by the President. When everyone was busy celebrating Michael, Bush took a moment to appreciate the woman who made it all possible for him.
Phelps put his Olympic bonus to good use
ADVERTISEMENT
Article continues below this ad
When Phelps won his 7th gold at the Beijing Games, he tied Mark Spitz's record. Upon becoming the 2nd man to ever do so in the game's history, Speedo gave Phelps a bonus of $1 million. Instead of using the money for his benefit, Phelps had other plans for it.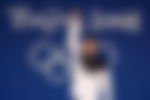 Phelps started a foundation with the money. The first initiative of which was to tour eight cities across the States. During the tour, Phelps would interact with children and discuss his Olympic experiences with them. Phelps said his goal after winning 8 medals was to help others realize their dreams.
ADVERTISEMENT
Article continues below this ad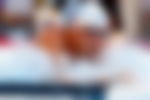 In a historic career filled with unique records and memories, perhaps Phelps' best memory would be of his interaction with President Bush.