SHOCKING: Katie Ledecky Drops Out of 200m Freestyle Event in Updated Swimming World Championships Roster
Published 05/04/2022, 12:25 PM EDT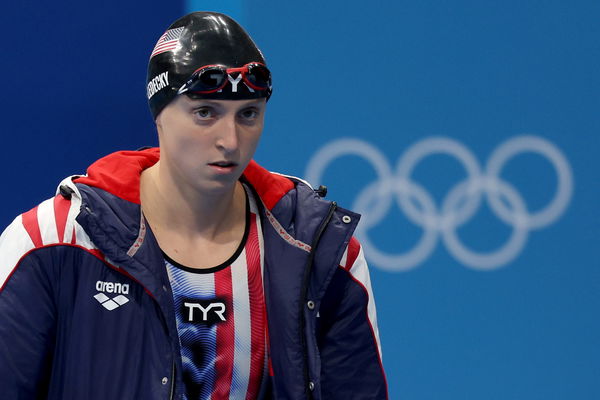 With the impending FINA World Championships, emotions have reached an all-time high. Everyone seems to be having high hopes from Katie Ledecky, Dressel, and Finke. However, in a shocking turn of events, Ledecky has withdrawn from one of the events she previously qualified for at the Team Trials.
ADVERTISEMENT
Article continues below this ad
When was that Katie Ledecky did not compete in recent times?
ADVERTISEMENT
Article continues below this ad
Although Ledecky has not yet confirmed the news, the report is valid as USA Swimming has announced an updated roster that does not include the 200m freestyle event against the swimmer's name.
It is an unexpected development as Katie has always competed in the 200m free at the Olympics and World Championships. The only other time she did not compete in the 200m event was at the 2019 World Aquatics Championships.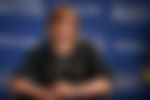 That year she had to pull out of several events because she fell ill with a stomach virus. Though despite being unwell, Ledecky went on to win the 800m event. This time around, however, the three-time Olympian has not yet announced the reason for dropping out of the event.
The National Governing Body had released the updated roster just a day after releasing the first. Furthermore, the roster also includes the names of the second entrants for the 50m backstroke, breaststroke, and butterfly, respectively.
What can be the reason behind dropping from the event?
The 7-time Olympic gold medalist qualified for four events at the Team Trials. However, as per the recent schedule change, Ledecky will compete in only three of the events at the World Championships, namely 400m, 800m, and 1500m free.
Analyzing the upcoming meet schedule provides some insight on the matter. It is important to note that the semi-final of the 200m events is on the same day as the final of the 1500m freestyle event.
Additionally, Ledecky won the gold in 1,500m and 800m freestyle but did not secure a medal in the 200m event at the Tokyo Olympics. The last time she won a gold in the event was at the Rio Olympics. Therefore, it appears to be a simple case of weighing one's options.
ADVERTISEMENT
Article continues below this ad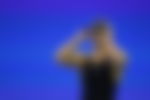 And since she is doing exceptionally well in the distance swimming events, it goes without saying that is where her priorities lie.
Furthermore, distance events are tiring and put excessive stress on the body. Therefore, athletes should get proper rest between two events, without which living up to the potential becomes difficult.
ADVERTISEMENT
Article continues below this ad
WATCH THIS STORY- Claire Weinstein Becomes the Fastest 15-Year-Old 200m Swimmer in US History
After the recent changes, Leah Smith will assume Ledecky's place as she joins Claire Weinstein to represent the US team in the women's 200m freestyle event.