"Stories Were Just Ridiculous": Michael Phelps Debunked the Biggest Myth About Him Which Could Have Put His Life Into Danger
Published 08/08/2022, 9:30 AM EDT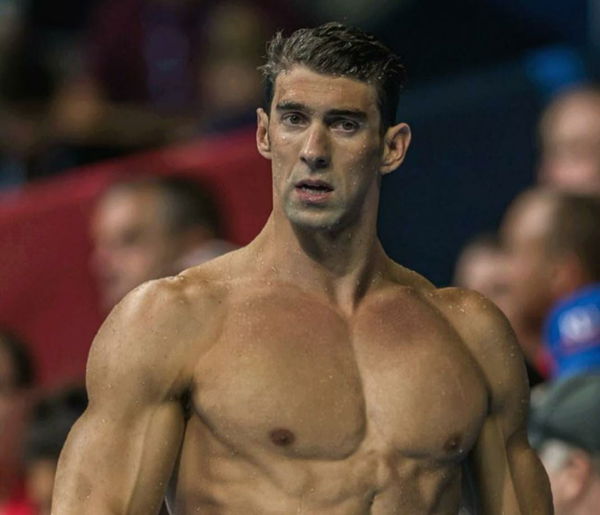 Swimming legend Michael Phelps pushed the boundaries of human capabilities with his magnificent feats in the pool. Such an illustrious career came as a direct result of his intense training. Notably, Phelps never skipped a day of practice for about five years.
And he supplemented his rigorous training schedule with a well-constructed diet to help him reach the optimum potential of his physical capabilities. The same diet made headlines for a long time purely because of how insane it sounded: ingesting a total of 12,000 calories a day.
ADVERTISEMENT
Article continues below this ad
Michael Phelps talks about his insane diet
37-year-old Michael Phelps became the most decorated Olympian in history, winning 28 Olympic medals, 23 of them gold, in his career. At the 2008 Beijing Olympics, he brought home a whopping eight titles, almost all of which were gained at world record-breaking times. 
Reportedly, he ate 12,000 calories a day to maximize his performance, and his intense workout helped him burn it all off. However, the astronomical number, it turns out, proves to be just a myth. "Don't believe everything you read. The stories were just ridiculous," Phelps declared at a Q&A event. 
"I was probably eating anywhere between like 8 to 10 [thousand] probably at my peak where I was really growing. Still, it became a job," he continued. To put it in perspective, an average American male needs about 2,822 calories per day at a moderate activity level. Phelps reached his highest intake around high school when he hadn't yet stopped growing.
In his career, his diet fluctuated according to his needs and goals at that time. He explained in 2017, a year after his retirement, "Last year, going into the Games, I was eating just fish and chicken, trying to stay away from red meat, trying to get as lean as I could." Ingesting 12,000 calories a day is an impossible feat, according to the swimmer.
Swimmers can harm their health by eating that many calories
The 8,000 to 10,000 calorie diet that Michael Phelps followed lies way over the required limit for an average swimmer. While Phelps' training schedule probably made up for the incredible intake, it would still put his health at considerable risk.
ADVERTISEMENT
Article continues below this ad
According to nutritionist and weight management expert Jenny Dawes, an average requirement amounts to much less. "I would recommend that a regular competitive male swimmer would need around 6,000 calories a day," she told the Daily Mail.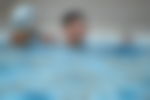 The constant swimming offsets the high cholesterol intake. Consequently, the cholesterol doesn't have the time to stick to the arteries. Still, she explains, "His cholesterol levels do need to be checked regularly to ensure he is not putting his body at risk for future cardiovascular disease." 
ADVERTISEMENT
Article continues below this ad
The average swimmer will probably burn 400-600 calories in an hour-long swim. Olympic-level swimmers, consequently, burn around 3,000-10,000 calories a day, depending on the intensity of their workouts. No wonder they need almost four times the average adult male's diet.
WATCH THIS STORY: Presidential Medal of Freedom Sparks Michael Phelps VS. Simone Biles Debate
Edited By: Simar Singh Wadhwa