Swimming Legend Michael Phelps Once Broke a 2168-year-old Record
Published 06/17/2022, 10:00 AM EDT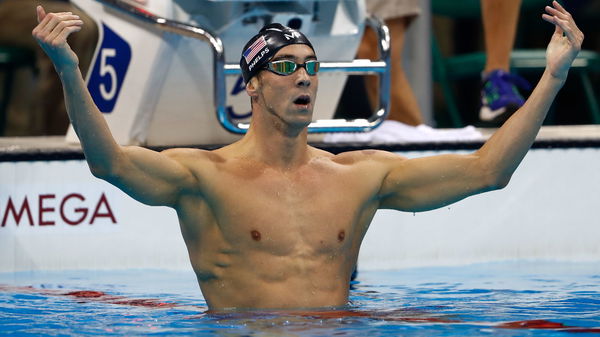 Michael Phelps is the most decorated Olympian of all time. The swimmer from Baltimore has a record of 28 Olympic medals, 23 of which are gold. His name has become a synonym for 'records' as every time he swam, there was a possibility of a record being made. He is the first and only athlete to win a record 8 gold medals in a single Olympic event.
ADVERTISEMENT
Article continues below this ad
While Phelps is the proud owner of many Olympic and World Records, there is one record that is the most impressive of them all. A record that stood for over 2000 years before Phelps finally broke it.
ADVERTISEMENT
Article continues below this ad
Michael Phelps broke a 2000-year-old record
The 'Baltimore Bullet' is a mean machine of records. Phelps was just 15 when he made his debut at the Olympics in Sydney, Australia. He would go on to create and break numerous records (both time-wise and medal-wise).
But, the 2016 Rio Olympics marked an achievement that goes down in the history books as his greatest feat. The American swimmer broke a 2168-year-old record during the games. By winning his 13th individual Olympic title in the 200m medley, he broke the record for most individual wins in the Olympics.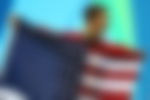 Leonidas of Rhodes was the former holder of this record. He was alive in the years around 152 BC and was a runner at the Olympics. While not much is known about the life of the legendary Leonidas, Olympic historians credited him with the most individual wins (12) until Michael arrived. The Rio Olympics saw records being broken every day, but none can ever be as impressive as this one.
Phelps may be laden with 28 medals around his neck, but Leonidas had different rewards. The medals are a tradition of modern games. The ancient ones had different tokens for winners. In what was a 'winner takes all' affair, Leonidas won Olive wreaths, glory, and large jars of olive oil, which could be sold. Some wins were worth $50-60,000 in terms of today's money.
Phelps at the Olympics
ADVERTISEMENT
Article continues below this ad
After making his debut in Sydney in 2000, a 19-year-old Phelps won 6 gold and 2 bronze medals at the 2004 Athens Olympics.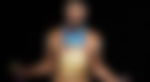 In the 2008 Beijing Summer Olympics, Phelps took part in 8 events (team and individual) and won all of them! In the 2012 Olympics, Phelps took home four more golds, along with 2 silver medals. This brought his medal tally to 22, making him the greatest Olympian of all time, ahead of gymnast Larisa Latynina. Phelps retired after the London Games but made a comeback to the sport in 2014. At the 2016 Rio Games, Phelps won 5 golds and 1 silver medal, bringing the total up to 28.
ADVERTISEMENT
Article continues below this ad
WATCH THIS STORY: 5 Quotes From Michael Phelps That Can Change Your Life
Thankfully for Michael, he came back from his retirement to overtake a 2000-year-old record. Do you think he knew about the record and came back to claim it? Let us know what you think in the comments below.