Swimming Prodigy Born After Michael Phelps' First Olympic Appearance Gathers His Attention With a Remarkable Feat
Published 08/14/2022, 9:00 AM EDT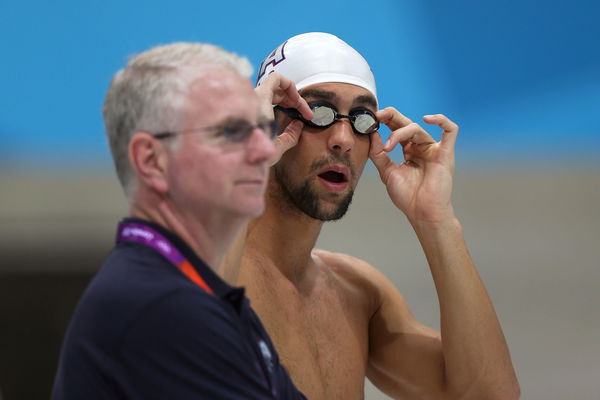 Swimming GOAT Michael Phelps became the most decorated Olympian ever in his 25 years of competitive swimming. He attended his first Olympics in 2000, the Sydney Summer Games, at 15 years old but placed off the podium.
ADVERTISEMENT
Article continues below this ad
Motivated by this loss, Phelps spent six years without taking a single day off from training and began his journey to collect 28 Olympic medals, 23 of them gold. The newer generation of swimmers looks similarly motivated to start progressing at a rapid pace.
ADVERTISEMENT
Article continues below this ad
Michael Phelps congratulates 17-year-old on the world record
Romania's David Popovici won the men's 100-meter freestyle at the European Championships in Rome. The 17-year-old set a world record time of 46.86 seconds, breaking Brazilian Cesar Cielo's 13-year-old mark of 46.91 seconds from the 2009 World Championship. Throughout the progression of this event at the European Championships, Popovici has steadily broken records.
 

View this post on Instagram

 
In the prelims, he set a championship record and doubled down in the semis, and broke the European record. He became the fourth man to swim the 100-meter stretch in under 47 seconds. Seeing this incredible feat from a young swimmer, swimming legend Michael Phelps took to Instagram to praise him.
In his story, he shared the above post and wrote, "😳 That's fast !!! Congrats @chlorinedaddy 👏👏👏." The 37-year-old retired swimmer broke his first world record at the World Championship Trials in 2001 in the 200-meter butterfly. He became, at 15 years and 9 months, the youngest male ever to set a world record in swimming.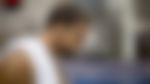 Popovici, born in 2004, is quickly rising in the ranks to become a swimming sensation. He won the world titles in both of his signature events, the 100m and 200m freestyle, at the 2022 World Aquatics Championships. At 16 years old, he was the youngest member of the Romanian Olympic team for Tokyo.
Phelps' record-breaking swims
Olympic legend Michael Phelps holds the world's longest-standing swimming record in the books, his 4×100-meter individual medley time from 2008. He is also a former long course world record holder in the 200m Freestyle, 100m Butterfly, 200m Butterfly, and 200m Individual Medley.
ADVERTISEMENT
Article continues below this ad
 

View this post on Instagram

 
The tales of Phelps' record-breaking performances are just as astounding as the times he set. Throughout his career, Michael Phelps set 39 world records, 29 of them in individual events. This is more than any other swimmer in history. At the Beijing Olympics in 2008, he brought home 8 gold medals, the most ever won by an athlete at a single event, and he earned 7 of those in record-breaking times.
ADVERTISEMENT
Article continues below this ad
Curiously, all the records in this overwhelming achievement belong to long course competitions. Phelps proves to be the only swimmer on a list of top swimmers with the highest number of records not set in any short course competitions.
WATCH THIS STORY: When Olympic Legends Usain Bolt, Michael Phelps, Serena Williams, and Others Won Their First Gold Medals