"That's One of My Strengths"- Caeleb Dressel's Vertical Jump Dwarfs Michael Phelps, Kobe Bryant, and Other Stars
Published 05/30/2022, 11:42 AM EDT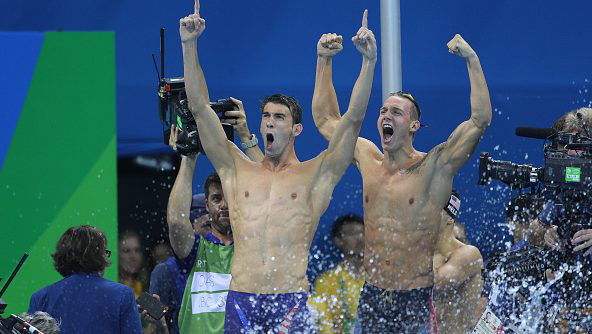 New talents have risen through the ranks to make their mark in swimming following Michael Phelps' retirement after the Rio Olympics. One such talented athlete is seven-time Olympic medalist Caeleb Dressel.
Although swimming is a water-oriented sport, swimmers also need to have a good start and turn for an advantage over their competitors. Dressel is especially adept at both the start and turns.
ADVERTISEMENT
Article continues below this ad
What gives Dressel an advantage over other swimmers?
Recently, Dressel appeared in an interview with former competitive swimmer Brett Hawke. During the interview, Caeleb spoke about how he manages to lead by half a body length at just the first 15-meter mark of an event. The two-time Olympian attributes this ability to his impressive starts. Additionally, he acknowledges that executing flawless turns is also principal to winning events. During the interview, Hawke asks him whether his start comes naturally to him or if the swimmer has improved on it through practice.
To this, Caeleb replied, "Yeah, I'm not gonna talk myself up. I think it just comes natural. Of course, it's something we work on. We know it's a strength, and we're not just going to dismiss it. We're going to try to capitalize on it the most we possibly can."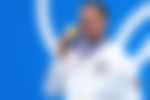 Speaking about his famous dive starts and turns that have won him numerous events in the past, including seven Olympic gold medals, Dressel said, "But the fastest part of the sport is everything that's not to do with the water at all it's the start and then pushing off the walls." 
Taking the lead from the start of an event puts the swimmer at an advantage. However, it is still crucial to keep this momentum going to the finish. Moreover, the start could only provide the much-needed boost till the first 50m, after which swimmers need to gain momentum by pushing off the wall. "I'm not very good at creating speed I can maintain it though. I think that's one of my strengths, so I have to capitalize on the start and the turns," concluded Dressel.
Caeleb Dressel vs Michael Phelps: Who would win?
ADVERTISEMENT
Article continues below this ad
Caeleb mostly takes the lead at the starting 15 meters of the race during competitions. He can do so because of his ability to vertical leap up to 41 inches. It puts his vertical leaping skills far beyond some of the best NBA players in history, including Kobe Bryant. It allows him to gain the upper hand right at the start of an event.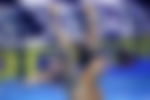 Naturally, it would give Dressel a bonus over Phelps if the two were to compete in an event. Previously, Caeleb also demonstrated his ability to clock faster timings than the GOAT.
ADVERTISEMENT
Article continues below this ad
WATCH THIS STORY- Caeleb Dressel Shows Off His Deadlift Skills in His New Style
However, Phelps has the upper hand in technique, owing to better strokes and turns. The most decorated Olympian is also known for his powerful underwater. Therefore, it would be interesting to watch a match between Dressel and Phelps in his prime to see who would win.
Edited By: Deepakshi Chaudhary