US Swimmer Hunter Armstrong Breaks World Record, Becomes the First Swimmer to Achieve This Feat Since Michael Phelps' Shiny-Suit Era in 2009
Published 04/29/2022, 8:00 AM EDT

Follow Us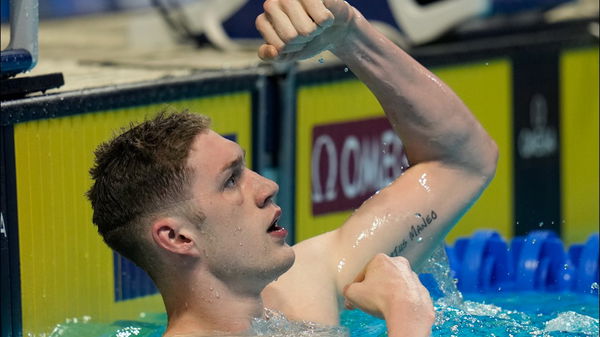 It is not every day a swimmer breaks a world record. These are rare occasions and 21-year-old American swimmer Hunter Armstrong experienced such a moment yesterday. He shattered the world record with a sensational performance in the men's 50m backstroke race at the US swimming trials. His time of 23:71, which placed him in a very special league with Michael Phelps and Aaron Peirsol, saw him earn a World Championship spot.
After his record-breaking swim, the Tokyo Olympic gold medalist said, "I am at a loss for words. It's something that I've always wanted. I'm over the moon right now. I'm so blessed to compete at this meet with the best athletes in the world and I don't think I would have been able to do that without racing them."
ADVERTISEMENT
Article continues below this ad
Hunter Armstrong attributed his success to his coach and teammates
The moment was special as it was the first world record breaking performance in the US trials since the Michael Phelps super-suit era in 2009.
Sharing the credit for his accomplishment, Hunter further added, "We have a great culture down at Ohio state and a lot of it is this culture that we build of just friendship and constantly building each other up. So I attribute a lot of my success to my teammates and, of course, my coaches."
So far, the World Championship trials have been very eventful for the US swimming team. Olympians Katie Ledecky and Caeleb Dressel have already booked their seats in the Worlds to be held in Budapest this year. Though it appears team USA still has a lot of firepower left to be showcased in the trials.
Besides Armstrong, another swimmer also had an incredible time in the pool.
15-year-old swimmer nearly touches Phelps' record
ADVERTISEMENT
Article continues below this ad
In the team trials for the World Championship, another spectacular performance came from 15-year-old Thomas Heilman. With a staggering time of 1:58.01, the boy nearly touched the record that Michael Phelps set in the 200m butterfly as a 15-year-old in 2001.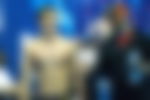 With so many impressive performances in the trials, the US swimming team will be extremely confident ahead of the World Championship this year. What did you make of Armstrong's race?
ADVERTISEMENT
Article continues below this ad
Edited By: Reubyn Coutinho