US Swimming Legend Missy Franklin Spends 27th Birthday With Young Fans
Published 05/12/2022, 10:00 AM EDT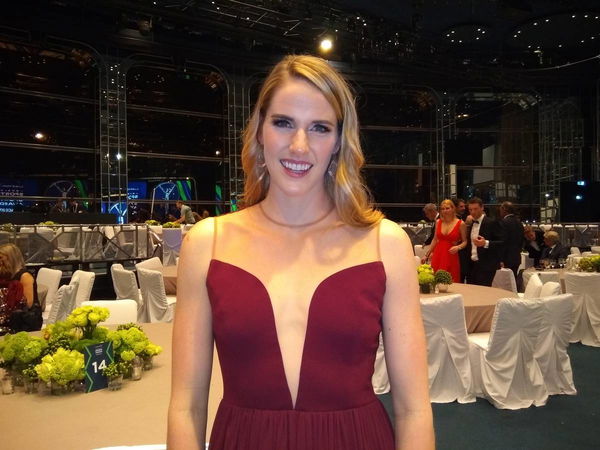 Birthdays instill a sense of belonging. It is the day when every family member makes time to give the person a visit on their special day. Birthdays bring with them get-togethers and family reunions. In a recent video posted on Twitter, Missy Franklin celebrates her birthday with her swimming family.
ADVERTISEMENT
Article continues below this ad
How did Missy Franklin celebrate her birthday?
ADVERTISEMENT
Article continues below this ad
The video records the jovial 'cha cha cha' accompanying each line of the already cheerful birthday song. A group of youngsters heartily sings the song to celebrate the birthday of the six-time Olympic medalist. The young swimmers break into applause as the song nears its end.
As the applause fades, a delighted Missy says, "Are you sure this isn't a choir?"
The compliment is directed at the kids to appreciate a splendid performance. Furthermore, the kids, too, are having a great time, as evident from the exuberant mood reflecting on their smiles.
The chirpy youngsters in the video belong to the PDR Swimming for Success community. Moreover, the team is the brainchild of the famous coach, Jim Ellis. It was formed in 1971, making it the first African-American swimming team in the US.
They started practicing in West Philadelphia at the Sayre Recreation Center. However, in 1979, they moved to the Marcus Foster Recreation Center in the Nicetown neighborhood of North Philadelphia, where Ellis coached swimmers until 2010.
That year, Jim moved to a new pool at the Salvation Army, where he started a new team known as the Salvation Army Kroc Aquatics (SAKA). However, Ellis dropped the moniker in 2019 and reintroduced the original team name during the 2019–20 season.
The team has been operating under the original name ever since. PDR Swimming helps introduce youths and young adults to competitive swimming.
Franklin's association with the Make a Splash initiative
The Make a Splash team also stands alongside the Olympian as the children chant the birthday song in the video.
ADVERTISEMENT
Article continues below this ad
The "Make a Splash" is the joint initiative of the USA Swimming Foundation and Phillips 66 to spread awareness regarding the importance of learning to swim at a young age. Last year, they introduced a Make a Splash Virtual Tour event to help educate people during the lockdown, of which Franklin was also a part.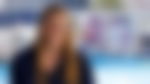 Additionally, this year marks the 49th year of collaboration between the swimming foundation and the energy company. The initiative aims to provide swimming lessons to children and educate parents on water safety.
ADVERTISEMENT
Article continues below this ad
WATCH THIS STORY- Claire Weinstein Becomes the Fastest 15-Year-Old 200m Swimmer in US History
Franklin is a former competitive swimmer who secured gold in 11 World Championships events. Furthermore, she has five gold Olympic medals garnered during her two Olympic meets.