"Was Genuinely Addicted"- Caeleb Dressel Reveals One Major Difference Between Him and Michael Phelps
Published 05/01/2022, 10:45 AM EDT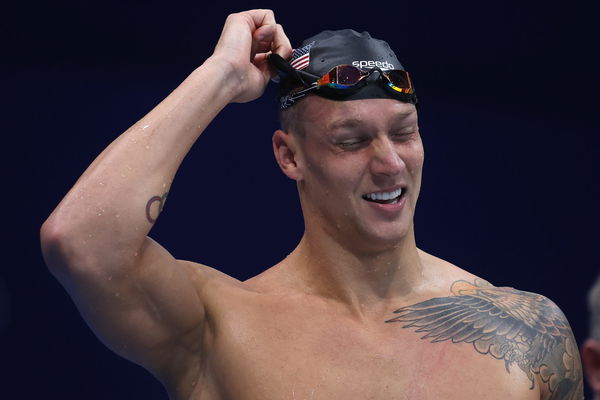 When you can break world records and bring laurels to the country like your great predecessors, sometimes the people see a part of them in you. Perhaps that's what the scenario is with swimmer Caeleb Dressel. When Caeleb won 5 gold medals in the Tokyo Olympics, what fans saw in him was a new Michael Phelps in him. However, the Olympics champion from Florida has somewhat of a different opinion on the subject.
ADVERTISEMENT
Article continues below this ad
Caeleb Dressel believes that comparing him with the legend Michael Phelps is not fair because the two are vastly different swimmers. Though the majority of people don't look at such minute details. Perhaps for them, any swimmer that brings a lot of gold medals is Michael Phelps 2.0.
ADVERTISEMENT
Article continues below this ad
Caeleb Dressel talks about the way Michael Phelps approached swimming
Sharing his thoughts about what makes Michael Phelps the greatest, he said, "There's more things that I understand how Michael worked and operated. Just his approach to training and I think his overall obsession with the sport. I think that's why he was so good. I think he was genuinely addicted and obsessed with swimming. I have gotten to that point, but the goal this year was to have that balance."
Maybe he is right. Maybe Phelps is just one and only copy of himself. However, it's not about being the next Phelps, it's always about being the best version of yourself. And as far as that is concerned, Caeleb is truly an extraordinary athlete to behold.
Caeleb battled mental health issues post Tokyo Olympics
Winning five gold medals in an Olympics could be the best ever feeling in the world. However, Caeleb wasn't quite thrilled about his achievements, as he couldn't hit his goal times in the races. As a matter of fact he was very angry about the whole situation.
ADVERTISEMENT
Article continues below this ad
In an interview, he said, "Like, I just won five gold medals on the biggest world stage in sports, and I'm thinking about how I wish I would've gone faster in certain events."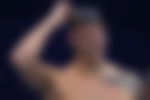 Caeleb has been the best performer in the US swimming trials for the world championships this season.
ADVERTISEMENT
Article continues below this ad
WATCH THIS STORY- Did Lamont Marcell Break Usain Bolts Record? Heres A Speed Comparison Between The GOAT And The Current Olympic Champion
Given that he continues with the same form, he'll be unstoppable in Budapest.