WATCH: Michael Phelps' Hilarious 'Strip Show' Helps Basketball Team Win a Match
Published 08/07/2022, 10:25 AM EDT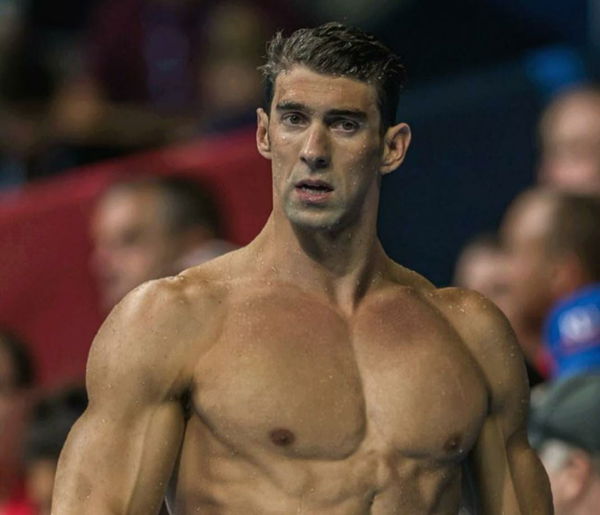 Michael Phelps has often been credited as the epitome of discipline when it comes to sports. In his over-a-decade-long career, his inch-perfect dedication helped him become one of the greatest swimmers of all time. While he is often called out for his slightly introverted personality, not many are aware of his fun side.
Going back in time, Phelps announced his retirement in 2016 after the Rio Olympics. However, months before his retirement in January 2016, a fun activity by Phelps helped Arizona State Sun Devils seal victory over Oregon State Beavers.
ADVERTISEMENT
Article continues below this ad
Michael Phelps in swimwear creates a distraction for Oregon
29th of January 2016, the Arizona State Sun Devils were up against the Oregon State Beavers in a close-call match. Starting on a high note, the match featured impressive performances by both teams; ending the first half by a close margin. Keeping up the highs, the second half kicked off with the same energy from both teams.
With 13:47 minutes left in the second half, Oregon State was awarded foul shots. While the team hoped to use the throw as the turning point in the game, little did they know about what waited for them; behind Arizona's in-famous 'Curtain of Distraction'.
ADVERTISEMENT
Article continues below this ad
On the verge of taking the shot, Oregon's freshman Stephen Thompson was distracted by seeing Michael Phelps come out shirtless with his medals, only wearing his speedo. The result? Thompson missed the first shot. A similar sight took place in the second shot too; with Phelps again coming out shirtless with his medals and his speedo, causing Thompson to miss his second shot.
At the end of the second half, Arizona State won the clash 86-68. Following the win, the Arizona State associate athletic director Bill Kennedy opened up about the influence of Phelps in the match. "I don't think you could have written it any better with the Oregon State player missing both free throws," he said.
ADVERTISEMENT
Article continues below this ad
Going ahead, he further elaborated saying, "You could see the look on his face. He couldn't help but look. He was trying to hold himself together, but you could tell by the look in his eyes he was going to miss the first one. Missing the second one was just icing on the cake." Hence, one could say, that Oregon's freshman was in awe of the American swimming legend. 
Phelps, after he retired from swimming, has been busy spending some quality time with his family. And has also been vocal about the issue of mental health. 
Edited By: Deepakshi Chaudhary